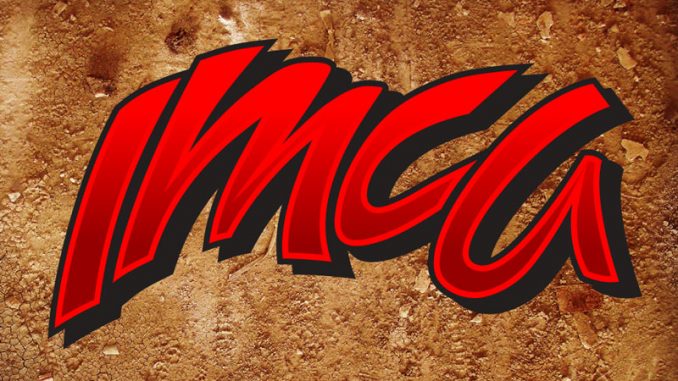 VINTON, Iowa – Some of the changes or clarifications you'll see in 2018 rules for six IMCA divisions will be visible.
Some will be less obvious.
But all, IMCA President Brett Root promised, will be appropriate for each sanctioned class.
"We do our best to be consistent from division to division with the basic rules and do not make wholesale changes without justification," he said. "There were a small number of performance issues we saw this season that we have addressed for 2018."
Most notably, Northern SportMod and Hobby Stock drivers competing with claim engines must do so with 7,000 RPM chips. Drivers in all divisions allowing mud covers must secure them with bolts and not dzus fasteners.
"The RPM limitation should come as no surprise. It is a situation that has presented itself but electronic rev limiters are becoming more and more accepted," said Root.
"Requiring mud plugs to be bolted on is a matter of safety. We have seen too many of them come off and inexpensive retrofit bolt kits are now readily available."
Maximum size and height of the Modified and Northern roof has changed to better accommodate full containment seats and one piece spoilers will be required in both divisions along with rear safety chains must have slack during inspection.
Root noted that safety chains were not meant to become rear end components, which is why slack is required.
Also new for Northern SportMods is the requirement that rear shocks must be mounted behind the rear end housing, a limitation which Root stated fits with IMCA's differentiation between SportMods and Modifieds.
IMCA will no longer require display of the word CRATE on crate-powered Modifieds, Northern SportMods, Southern SportMods or Hobby Stocks. Instead, the Chevrolet Performance emblem, or bowtie, must be displayed on both front roof posts.
Both Modified and Stock Car rules state no anti-reversion mufflers or headers can be used.
"There are not really a lot of changes to our Stock Car rules but one thing we have specified is that both fire walls must be full," Root said. "Some have violated the rule by not completely sealing the driver from the engine and the fuel cell. Both firewalls need to be full and extend to the body."
Springs must be closed end only for Modifieds, Stock Cars, both SportMod divisions and the Hobby Stocks. The 2018 rules for the same divisions also specify that tires may be ground or straight siped only, and that Modified, Stock and SportMod wheels must remain unaltered.
Modified, Stock Car and Southern SportMod wheel spacers must be aluminum; Southern SportMod rules now state that no underslung or other frame alterations, as well as external oil lines are allowed.
The tie adjusting sleeve can be replaced with a five inch steel tube in both the Hobby Stocks and Southern SportMods. Hobby Stock engines must also have maximum two inch OD exhaust pipes.
"We did not make many changes or clarifications to the Sport Compact rules," Root said. "The biggest one is the requirement that a master kill switch be located on the left side of the dash, primarily to shut off the fuel pump."
No CVT transmissions are allowed and wheels used in the 4-cylinder class must be unaltered. One 360 degree by two-inch tall spring rubber may be used per wheel.
The SA2005 helmet has been removed from rules in all divisions; helmets used in sanctioned competition must be SA2010 or SA2015.
Rules for all six divisions are also posted on the IMCA website.
IMCA Late Model rules will be announced in December. Any changes or clarifications in 2018 rules for the IMCA RaceSaver Sprint Car division will come from French Grimes and Roger Hadan.
Divisional rule sheets will be mailed with 2018 licenses and claim cards.