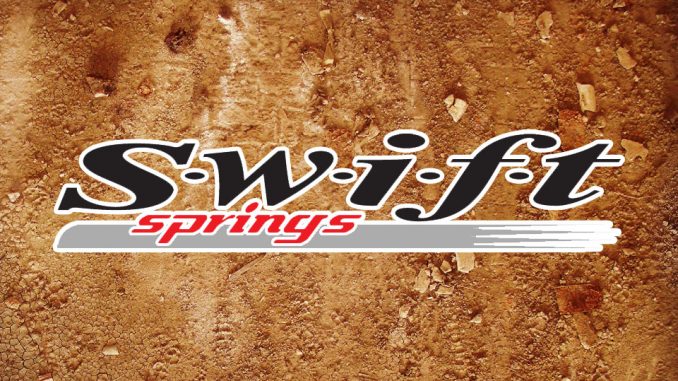 CHINO HILLS, Calif. – The newest IMCA sponsor is making a quick impression for first-year competitors in five divisions.
Swift Springs of Chino Hills, Calif., gives set of four springs to 2017 and 2018 Modified, Late Model, Stock Car, Northern SportMod and Southern SportMod national rookies of the year.
The other four regional Modified rookies of the year each receive one spring.
"Racing is something I think of as cradle to grave," said Swift Motorsports Director Frank Simonetti. "A lot of drivers struggle in their rookie season and we want to reward them for what they accomplished. This program is a way for us to give back. We need to support new names in the racing world and that's what rookies are."
Swift Springs has manufactured springs for asphalt competitors for 13 years and looks to expand more in the dirt realm.
"The company owner recognized the potential in the oval track market and in IMCA because it has so many different divisions, from Sport Compacts to Late Models," said Simonetti, a self-described gearhead for more than 40 years and employed in the motorsports industry for nearly 20 of them. "IMCA has rules that help keep racing economical. This is a very good core market for us to be involved in."
Out-Pace Racing Products is part of the Swift Springs network of dealers in 11 states and Canada.
Swift Springs awards will be presented during the national banquet in November, or mailed beginning the following week from the IMCA home office.
"The Swift program targets new drivers to a division, and potentially to IMCA racing altogether and is a great way to be able to introduce new racers to a new partner," said Kevin Yoder, marketing director for the sanctioning body. "We appreciate their focus on the IMCA dirt market and welcome their support."
More information is available at the www.swiftsprings.com website, on Facebook or by calling 909 393-8623.