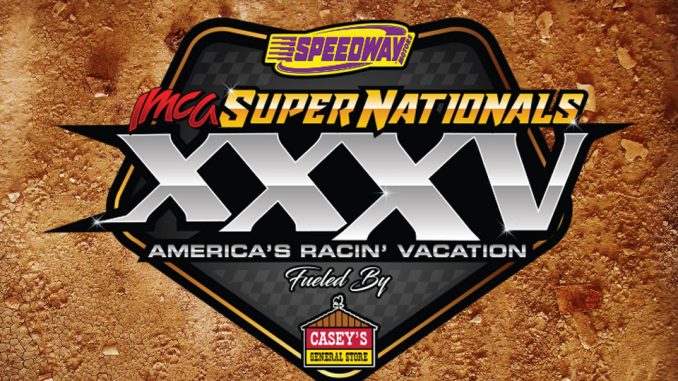 Drivers who support their weekly track(s) are well represented in starting fields for both Hobby Stock and Northern SportMod main events. The same goes for Wednesday night qualifiers for both the Modified and Stock Car main events.
Hobby Stock drivers had a combined 759 starts, the Northern SportMod drivers 749. Totals for first-night Modified and Stock Car qualifiers were 202 and 205, respectively.
"The weekly racer has always been and will always been the focus of this organization," IMCA President Brett Root said. "It's appropriate that they are recognized at our biggest event."
*
Mike Nichols is just as good at winning at Rochambeau as he is at parking his Stock Car in victory lane.
Nichols prevailed in the second rock, paper, scissors session to earn the pole start in Saturday's main event.
Lining up second through eighth on the inside row will be Cayden Carter, Dustin Larson, Travis Barker, Donavon Smith, Justin Temeyer, Damon Murty and Brandon Czarapata.