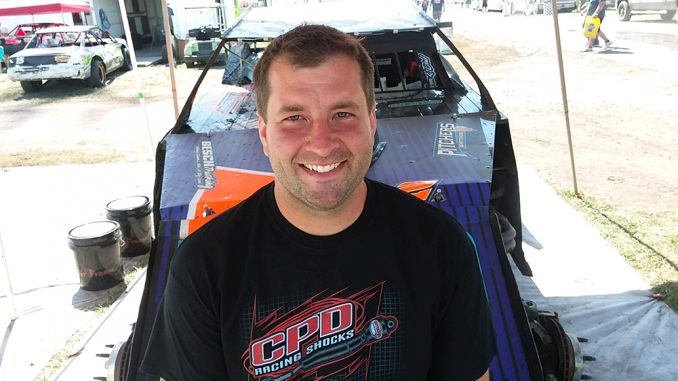 To borrow from the intro to Wide World of Sports, Nick Meyer's season has ranged from the ag­ony of two wrecked race cars to the thrill of qualifying for the Super Nationals Modified main event.
In just his 16th night in the car he bought midway through the year, Meyer ran second to veteran Ricky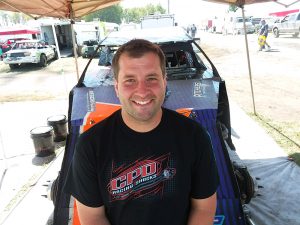 Stephan in Wednesday's first qualifying feature at Boone Speedway.
"We met and exceeded all our goals and it was only he first day of qualifying," said the Whitte­more driver, now hoping to raise the bar again for the big show on Saturday. "I never expected to qualify into the 'A' feature, especially on the first night."
"The way this car sets up, it does what we always tried to get the SportMod to do," he added. "I feel more confident driving this car than I ever did driving a SportMod."
Meyer cut a swath through his Northern SportMod competition but two wrecks over the course of just four days forced him to decide between buying another SportMod or making the jump to the Modified.
He opted to take the step up, purchasing a 2012 Victory Chassis with the idea of getting in seat time the rest of 2017. Meyer never expected that some of that seat time would come in the champion­ship feature at Super Nationals.
"I learned to be more patient early on," said Meyer, previously a qualifier for Hobby Stock and North­ern SportMod championship events at Super Nationals. "I don't have any butterflies now but I'm sure they'll come."
*
Ricky Stephan won big again at Boone Speedway, topping Chris Abelson 2-0 in a best of three game of Rochambeau Thursday afternoon in the fan zone.
Along with a wealth of contingency awards, Stephan won the pole start in Saturday's main event.
The rest of rock, paper, scissors results for the front eight spots on the inside row put Nick Meyer third, Nick Roberts fourth, Darin Duffy fifth, Randy McDaniel sixth, Drew Christianson seventh and Cay­den Carter eighth.
*