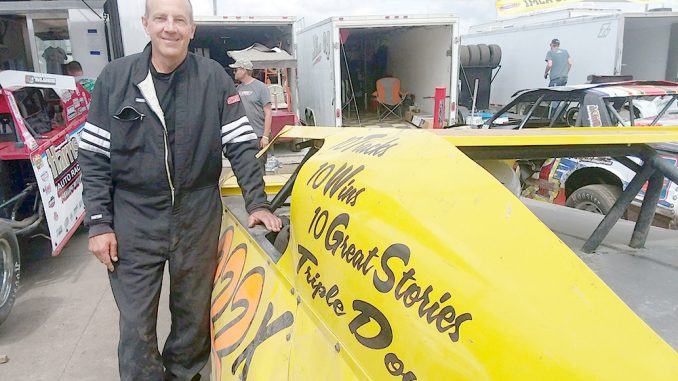 Richard Mueller hopes to make progress in completing his triple double during Super Nationals XXXV.
As the sail panels on his IMCA Modified attest, the Jackson Hole, Wyo., driver in shooting for 10 Wins, 10 Tracks, 10 Great Stories this season.
He's got more than 10 great stories to tell already about the season and he's still got three or four more track to make 10, but a win at Boone this week would be his 10th of 2017.
"I've been coming to Super Nationals for 10 years and I love it. I come to be part of the experience," said Mueller, who has a heat race win at Boone on his career resume. "Driving down the front stretch with 10,000 people watching is amazing.
A retired medical device engineer by trade, Mueller formerly drove the no. 37M Modified. He's now in the 222X car, a 2016 Harris previously wheeled by David Brown.
"It's great to be part of Super Nationals," he said. "There's nothing like this place."