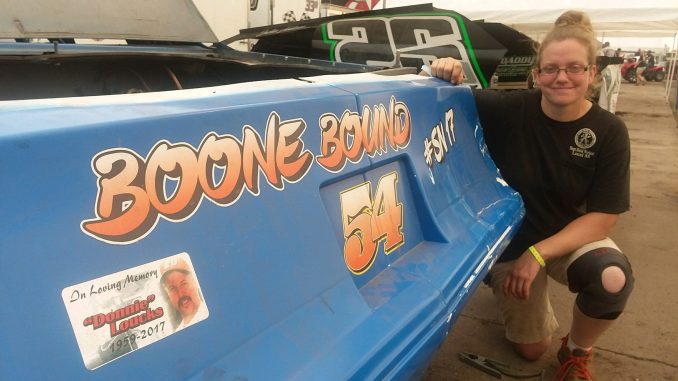 Long tow Allison Pierce made the 970-mile trip from Corning, N.Y., to make her Super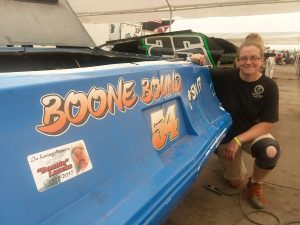 Nationals debut during the Labor Day program.
A rookie in the sanctioned Hobby Stock division, she brought 11 years of racing experience into the IMCA class, in go-karts, front wheel drives and street stocks.
"We decided to come to Super Nationals at the beginning of the year. My dad came out with Brad Smith last year and they had a lot of fun," Pierce said. "This is a pretty cool place. We went out for prac­tice Sunday and loved the track."
She likes both the economics and competitiveness of the division. Pierce works at a sheet metal shop and does much of the work on her car.
"My dad came with me this year. He raced a street stock from 1994-2001 and he's helped me the whole time I've raced," Pierce said. "He's been right there and given me pointers."