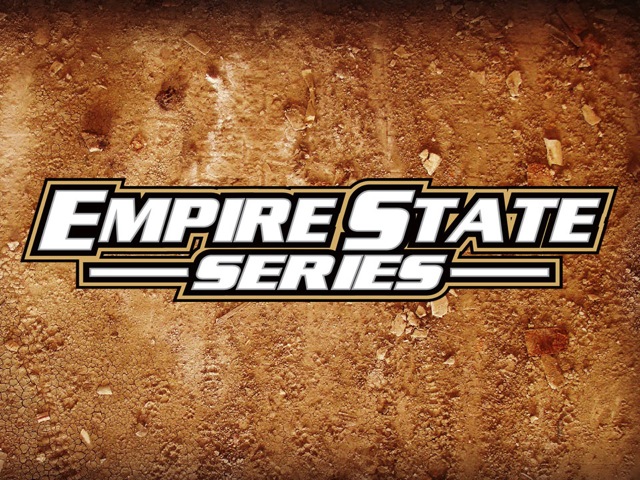 AFTON, N.Y. – Touring IMCA Modifieds return to Afton Motorsports Park this Friday, Aug. 25 for the fourth installment of the 2017 Empire State Series.
Friday's feature pays $400 to win and a minimum of $75 to start. IMCA Speedway Motors Weekly Racing National, Dirt Works Eastern Region, Allstar Performance State and special series points are at stake during the Joey Coulter Kids Club CARS Night program.
There is no entry fee. Pit gates open at 4 p.m. and the grandstand opens at 5 p.m. Hot laps are at 6:15 p.m. and racing starts at 7 p.m.
Grandstand admission is $12 for adults, $10 for seniors ages 65 and over, $8 for students ages 9-14 and free for kids eight and under. Pit passes are $30.
Eight previous Empire State Series events have been held at Afton since 2011. Winners there last year were James Cornell and Eddie Sites.
IMCA Modifieds are not running Friday at Outlaw Speedway in Dundee.
"We were very happy to help IMCA out and host an Empire State Series event," Afton Motorsports Park co-promoter Ron Ford said. "Many of the drivers who called our track home on Friday nights previously have been calling and asking us to have an IMCA Modified show this year. Now they have their chance to race here this year and hopefully all drivers who have an IMCA Modified will support this show."
"This is a perfect opportunity for IMCA Modified drivers to show us they want to race here weekly in 2018," added co-promoter Leon Andrus. "The door for the IMCA Modifieds to come back is open and with an excellent turnout on Aug. 25. It will make our decision easier when we make our plans on which divisions are racing at Afton Motorsports Park in 2018."
Patriot Masonry sponsors the Friday race program.
Empire State Series top 20 point standings – 1. Richard Michael Jr., Ischua, 116; 2. Will Ward, Cobleskill, 106; 3. Tyler Stoddard, Binghamton, 100; 4. Michael Stoddard, Binghamton, 96; 5. Billy Ward, Cobleskill, 94; 6. Brad Smith, Horseheads, 93; 7. Keith Jack Lamphere, Monroeton, Pa., 72; 8. Gary Roberts, Afton, 71; 9. Dan Searls, Groton, 67; 10. Brandon Smith, Bath, 61; 11. Rodney Morgan, Mainesburg, Pa., 58; 12. Robert Maynard, Towanda, Pa., 57; 13. Keith Lamphere, Monroeton, Pa., 55; 14. Gary Lamphere, Towanda, Pa., 54; 15. James Cornell, Port Crane, 40; 16. Bumps Scutt, Groton, and Shawn Bruce, Troy, Pa., both 39; 18. Phil Yaw, Watkins Glen, 38; 19. Rich Karlnoski, Dundee, 37; 20. Beau Ballard, Grand Gorge, 35.