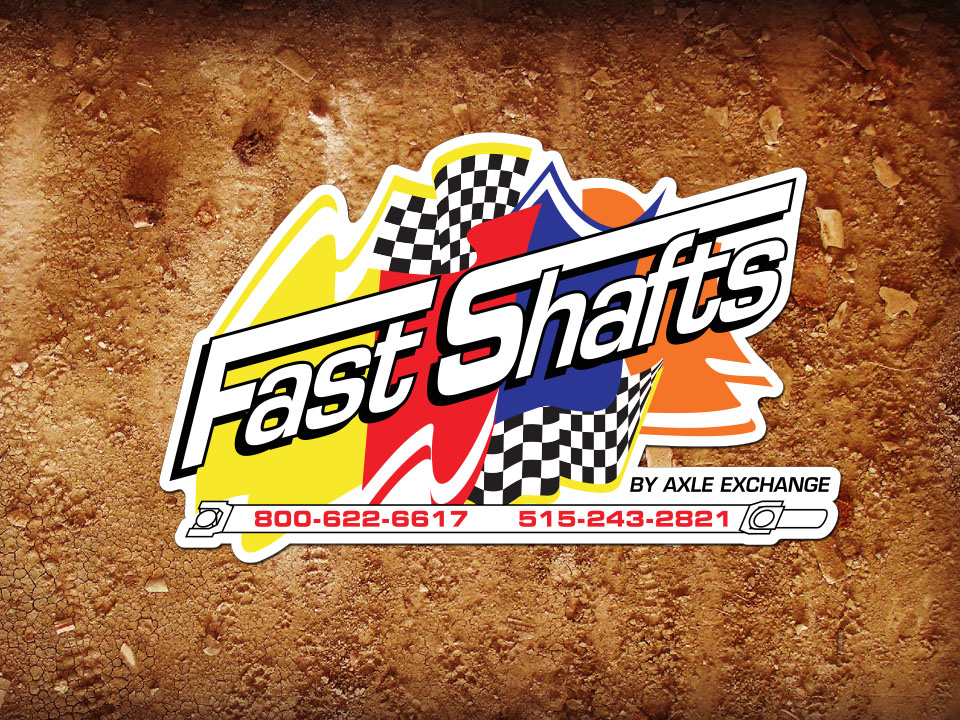 BOONE, Iowa (July 22) – One hundred and thirty-one IMCA Modified drivers are on the ballot for the upcoming Fast Shafts All-Star Invitational.
Twenty-eight of the 30 starters in the Sept. 8 race at the IMCA Speedway Motors Super Nationals fueled by Casey's at Boone Speedway will be elected in a pair of polling sessions.
Three drivers from each of the five regions for IMCA Modifieds will be elected during polling from July 24-27; 13 more will be elected from an at-large pool be­tween July 31 and Aug. 3.
All voting will be conducted through the IMCA Facebook page. Completing the starting grid for the 30-lapper will be All-Star candidates with the top national point to­tal and the most 40-point feature wins as of Aug. 31 competing at Super Nationals.
By home region, the 131 drivers qualified for the 2017 Fast Shafts All-Star Invitational ballot in­clude:
Larry Shaw Racing Western Region – Ricky Alvarado, Randy Artz, Chaz Baca, Tanner Black, Randy Brown, Cody Burke, John Campos, Mark Carrell, Kellen Chadwick, Rick Childress Jr., Chris Clark, Duane Cleveland, Casey Delp, Ethan Dotson, Logan Drake, Chase Hansen, Bobby Hogge IV, Eddie Kirchoff, Danny Lauer, Ryan McDaniel, Jeremy Meirhofer, Joel Myers, Jeff Olschowka, Cory Sample, Robby Sawyer, Brian Schultz, Paul Stone, Wade Taylor, Ricky Thornton Jr., Nick Trenchard, Jesse Williamson, Collen Winebarger and Justen Yeager.
Razor Chassis South Central Region – Dean Abbey, Chase Allen, Dean Deming, Neal Flowers, William Gould, Kevin Green, Matt Guillaume, Brandon Hood, Josh McGaha, Kevin Sustaire, Eric Tomlinson and Fred Wojtek.
Jet Racing Central Region – Drew Armstrong, Eddie Belec, Steven Bowers Jr., Brady Coen, Tate Cole, Curtis Cook, Darron Fuqua, Ryan Gaylord, Jordan Grabouski, Justin Gregg, John Han­sen, Daryl Hay, Corey Lagroon, Hunter McDonald, Hunter Marriott, Clay Money, Aaron Monie, Jeremy Payne, Anthony Roth, Johnny Scott, Jeff Taylor, Jesse Taylor, Cole Traugott and Justin Zeitner.
Side Biter Chassis North Central Region – Chris Abelson, Austin Arneson, Eric Barnes, Josh Beaulieu, Jarrett Brown, Kyle Brown, Cayden Carter, John Corell, Troy Cordes, Mark Dahl, Eric Dailey, Russ Dickerson, Tracy Domagala, Corey Dripps, Tyler Droste, Darin Duffy, Greg Durbin, Patrick Flannagan, Jimmy Gustin, Richie Gustin, Mike Hansen, Mat Hollerich, Jeff James, Mike Jergens, Justin Kay, Billy Kendall, Kurt Kile, Benji LaCrosse, Eric Martini, Colt Mather, Bob Moore, Brian Mullen, Jay Noteboom, Tad Reutzel, Rob Rose, Joel Rust, Ryan Ruter, Lucas Schott, Mark Schulte, Marlyn Seidler, Kelly Shryock, Todd Shute, Jesse Sobbing, Ricky Stephan, Aaron Turnbull, Tim Ward, Jeff Waterman, Mike Wedelstadt, Spencer Wilson, Jason Wolla and Marcus Yarie.
Dirt Works Eastern Region – Chance Allen, Jason Barnhill, Matt Cole, Myron DeYoung, Keith Jack Lamphere, Rich Michael Jr., Chaz Pray, Kyle Rutkoski, Kyle Strickler, A.J. Ward and Will Ward.