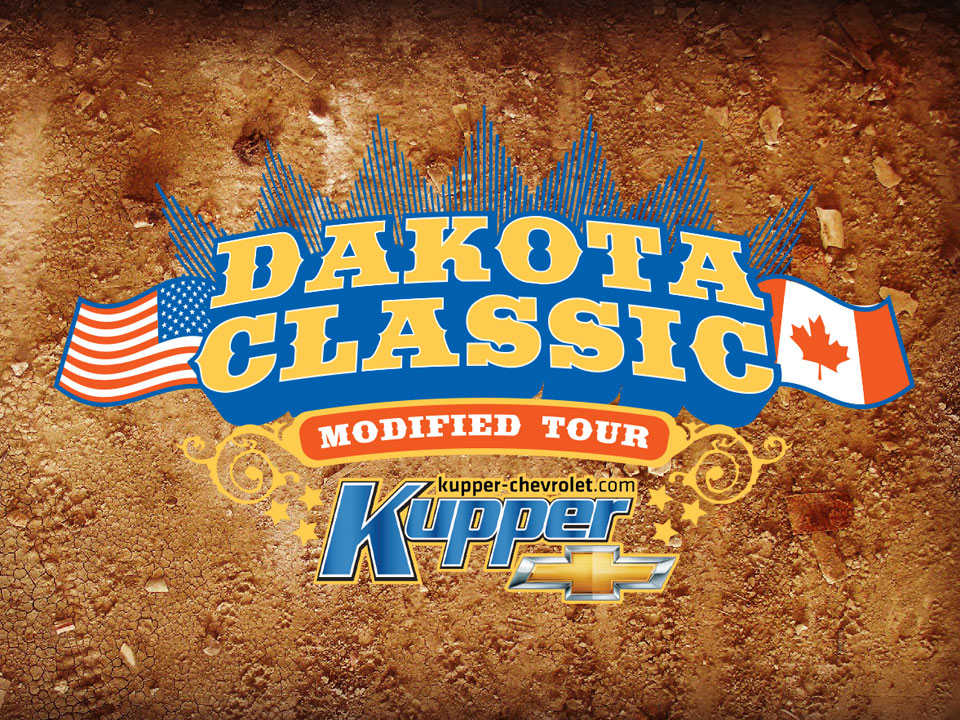 MANDAN, N.D. – When they give out the next tourism awards in North Dakota, the Kupper Chevrolet Dakota Classic Tour should be a shoo-in.
Drivers from 18 states and two Canadian provinces competed over the course of the July 8-13 tour, the biggest geographical representation in its 28-year history.
"The exposure we get from IMCA and IMCATV has been very good. It really gets the word out," said Tour Director John Gartner. "We had quite a few Texas drivers this year. They like being able to race every night for six straight nights."
"Some of our guys go down South and race in the winter so a lot of them were already friends," he added. "We really enjoy when those drivers come up here."
Hunter Marriott and Elijah Zevenbergen both won three features in repeating as tour champions in the IMCA Modified and IMCA Sunoco Stock Car divisions, respectively.
One hundred and twenty-five different Modified drivers competed over the course of the tour, 42 of them at all six events. Twenty-two of the 55 Stock Car drivers in the point standings raced each night.
Track records were set on opening night at Jamestown Speedway with 100 Modified and 41 Stock Car entries.
When the tour completed its run to Nodak Speedway, Canada's Estevan Motor Speedway, Williston Basin Speedway, Southwest Speedway and Dacotah Speedway, an average of 85 Modifieds and 36 Stock Cars had competed each night.
"The level of competition in this tour is incredible. There were a lot of good cars sitting on trailers when the main events started," Gartner observed. "There were a lot of good 'B' mains, I'll tell you."
Spencer Wilson, Johnny Scott and Aaron Turnbull each won Modified features while one-time Stock Car feature winners were Aaron Olson, Ricky Thornton Jr. and Joe Flory.
Dates for the 2018 tour will be set in December.
"We've got lots of plans in the works now," Gartner said. "We appreciate IMCA's support and believe that next year's tour will be even bigger and better. We like what we've got here. It's a good series."
Kupper Chevrolet provides point funds of $2,000 for the top 10 Modified and $1,000 for the top 10 Stock Car drivers. Numerous contingency awards will be given by IMCA and local sponsors as well.
Top 10 Modified standings – 1. Hunter Marriott, 227; 2. Johnny Scott, 215; 3. Jordan Grabouski, 203; 4. Jason Wolla, 196; 5. Justin O'Brien, 185; 6. Jeff Taylor, 175; 7. Joel Rust, 167; 8. Jesse Hoeft. 165; 9. Ricky Thornton Jr., 157; 10. Billy Kendall, 150.
Top 10 Stock Car standings – 1. Elijah Zevenbergen, 233; 2. Dalton Flory, 216; 3. Joe Flory, 203; 4. Kyle Pfeifer, 202; 5. Curt Lund, 184; 6. Jake Nelson, 184; 7. Chad Sterling, 177; 8. Austin Daae, 173; 9. Angel Munoz, 172; 10. Jeremy Swanson, 170.