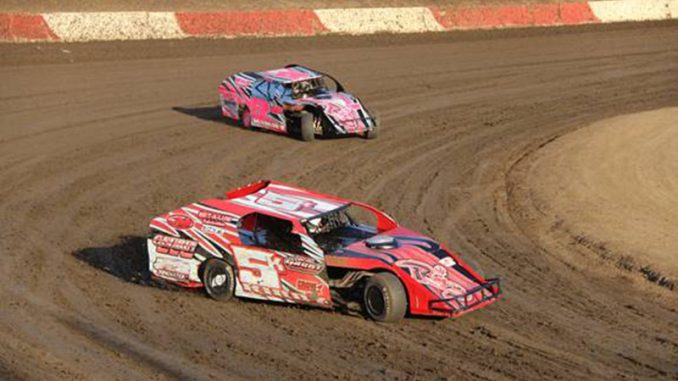 PERRIS, Calif. – When it comes to families in racing one must look no farther than the IMCA Modi­fieds when they return to Perris Auto Speedway this Saturday night, June 3.
Four of the top five places in the championship standings are occupied by fathers and their racing chil­dren and all are expected to be in action Saturday, when spectator gates open at 5 p.m. and the first race will be at 7 p.m.
Billy Wormsbecker is the IMCA point leader heading into round four at Perris. However, if he feels some families may stick together and gang up on him, it is perfectly understandable.
Mike Kirby, who has two wins in the first three races, trails Wormsbecker by five points. Trailing Kirby by two points is defending track champion Chuck Becker. Becker's son Brandon, a San Bernar­dino County sheriff, is currently fourth. Kirby's daughter Brenda, a college student who turned 21 two weeks ago, is fifth.
"When you watch these kids race, it is clear the apple did not fall far from the tree," Perris Auto Speedway promoter Don Kazarian said. "They are just like their championship winning dads – good racers who are very determined and very safe drivers as well.  It has been fun watching them develop as drivers.  On top of everything else, they are extremely nice."
Leader Wormsbecker and fifth place Brenda Kirby are only separated by 16 points. Thus far, Worms­becker has parlayed second, fifth and sixth finishes into the point lead going into Satur­day's race.
Adult tickets for Saturday's show are $15. Active military with proper ID and teens with their school ID and kids ages 6-12 get in for $5. Children ages five and under are free. Parking on the fairgrounds is $8.