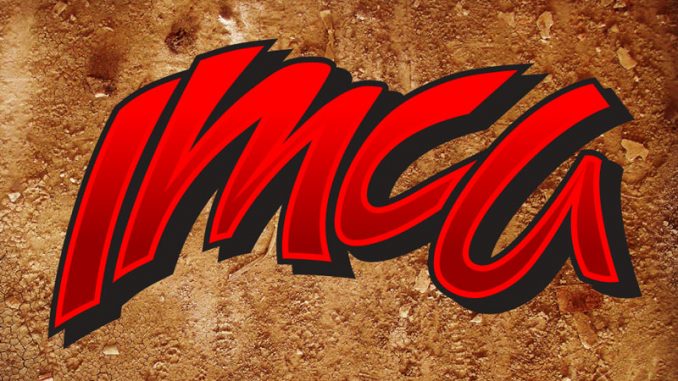 VINTON, Iowa – IMCA wheel spacer and rear end component rules have undergone a fine tun­ing.
"Last week we clarified weight rules regarding axle tubes for Modifieds and Late Models," ex­plained IMCA President Brett Root. "We continue to field phone calls and are expanding that clarifica­tion to other rear end components and try to head off some of the unnecessary direction the market is taking."
Effective immediately, wheel spacers used in the Modified, Stock Car and Southern SportMod divisions must be alumi­num with a maximum outside diameter of 7-1/4 inches.
Late Models will only be allowed to compete with aluminum wheel spacers as well.
Wheel spacers are not allowed in the Hobby Stock, Northern SportMod and Sport Compact divisions.
"We are doing our best to avoid being walked into putting weight rules on suspension compo­nents," Root said. "Executive Director of Competition Dave Brenn is doing an excellent job research­ing this issue and writing rules that racers can understand and inspectors can effectively enforce."
Additionally, rear end components including calipers, hubs, drive plates and axle tubes must match left to right and be the same in material thickness and composition. The exception is that Late Models may use steel or aluminum axle tubes.
Root also noted that the birdcages, shocks, springs and rear suspension configurations do not have to match side to side. "We are not taking tuning away from racers," he emphasized. "That's a much differ­ent story than heavy weight components."
"We reiterate that standard weight axle tubes have a wall thickness of approximately one quarter inch," Root added. "IMCA expects and our position is that axle tubes on both ends of the rear housing match in thickness. Late Models are allowed to use left and right axle tubes of differing composi­tions."
"For years, we have been concerned about products that were under-engineered and were too light. Now products are being over-engineered to add weight," concluded Root. "That is an issue of safety and forces racers to spend more money. We want them to understand our position and not buy parts they don't need or can't use in IMCA."
Weight rules IMCA makes and enforces ultimately effects seven sanctioned divisions. The excep­tion is Sprint Cars as RaceSaver writes the rules for that division.