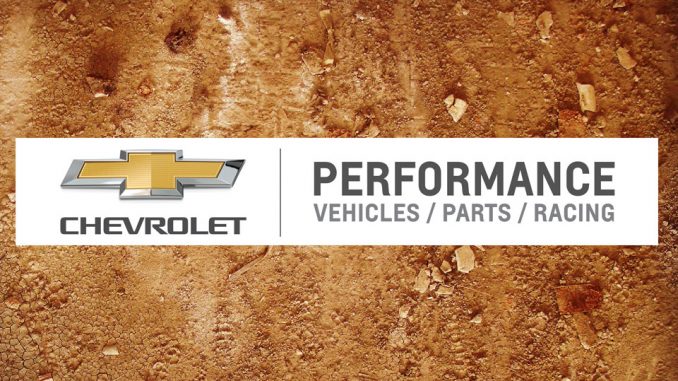 GRAND BLANC, Mich. – Chevrolet Performance has renewed a lucrative cash bonus program rewarding IMCA drivers and sanctioned tracks through the 2017-2019 race seasons.
Drivers winning track championships while competing exclusively with 602 or 604 crate engines receive a $250 bonus. Tracks sanctioning any combination of the Modified, Hobby Stock and SportMod divisions and displaying Chevrolet Performance banners become eligible for cash bo­nuses of their own.
"This is a program that paid cash back to our drivers and sanctioned tracks to the tune of $75,000 last year. It is easily our biggest cash bonus program for drivers," emphasized IMCA Marketing Director Kevin Yoder. "This is a big deal. A lot of money will get paid directly to drivers and tracks that support IMCA and Chevrolet Performance."
Driver bonuses will be paid after point standings become official; track bonuses will be paid through­out the season.
The Chevrolet Performance IMCA crate engine bonus program originated in 2005 with cash awards to eligible Northern SportMod drivers finishing in the top five in track standings.
It expanded to include Modified, Hobby Stock and Southern SportMod divisions and began paying track championship bonuses in 2010.
One hundred and twenty-one drivers earned Chevrolet Performance bonuses last year. The pro­gram has seen more than $200,000 paid to IMCA drivers in its first 12 seasons.
"It's important to note that four of Chevrolet's biggest dealerships in the United States are IMCA sponsors," Yoder said. "I would encourage our member drivers to return the support of Karl Chevro­let, Scoggin-Dickey Parts Center, Friesen Performance and Kupper Chevrolet when they have the opportunity to do so."
Information about the Chevrolet Performance bonus program is available from Yoder at the IMCA home office, 319 472-2201.