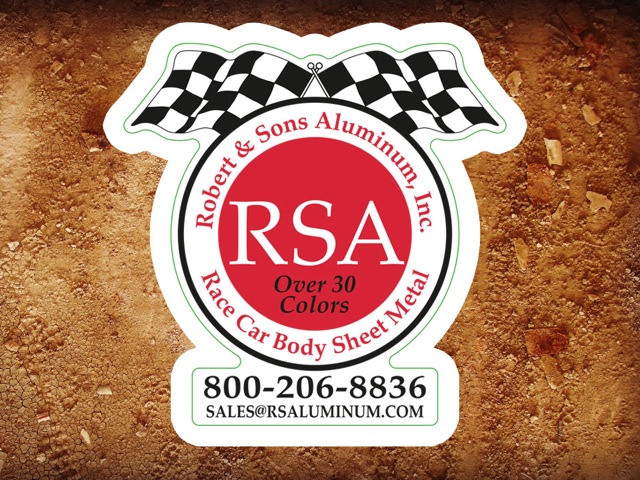 NEWNAN, Ga. – Both the champion and rookie of the year in the Deery Brothers Summer Series receive product awards again this season courtesy of Robert & Sons Aluminum.
The top driver in overall point standings and the top finishing first-year competitor in the 31st annual tour for IMCA Late Models each get 10 sheets of aluminum from the Newnan, Ga., company.
In its third year as an IMCA sponsor, Robert and Sons also distributes aluminum for commercial uses that range from trailers to signage and storefronts throughout the US, Canada and Latin America. More information is available by calling 800 206-8836, on Facebook and at the www.rsaluminum.com website.
Champion of the 2016 Deery Series was Tyler Bruening. Rookie of the year was Cayden Carter.
"We want to congratulate Tyler and Cayden on their accomplishments last season. We are happy to be a part of the IMCA team and are excited to help support the upcoming season with these same awards for 2017," said Robert & Sons Vice President Steve Hinely. "Our goal has been to offer superior quality and customer service and also to provide new colors and finishes that have not been available in the past to help give the drivers the best looking car on the race track."
"This year we have added to our metallic finish line three more colors for a total of eight different colors. We now are stocking, white, black, red, chevron blue, yellow, charcoal, champagne and silver metallic and combined with our other stock colors, we offer more colors and finishes than any other supplier," he continued. "To see our product be successful in its end use serves as our motivation to continue to provide and create new colors which is offered through a nationwide dealer network."
Roberts and Sons product certificates will be presented during the national IMCA awards banquet in November.
"We've had different champions and rookies of the year in each season Robert & Sons has been a part of the IMCA program and with the beginning of the 2017 Deery Brothers Summer Series on the horizon, we are anxious to see if that trend continues," IMCA Marketing Director Kevin Yoder said. "Thanks to Robert & Sons Aluminum for their commitment to IMCA Late Model racing."
Opening night for the upcoming Deery Series is April 1 at 34 Raceway in West Burlington, Iowa.