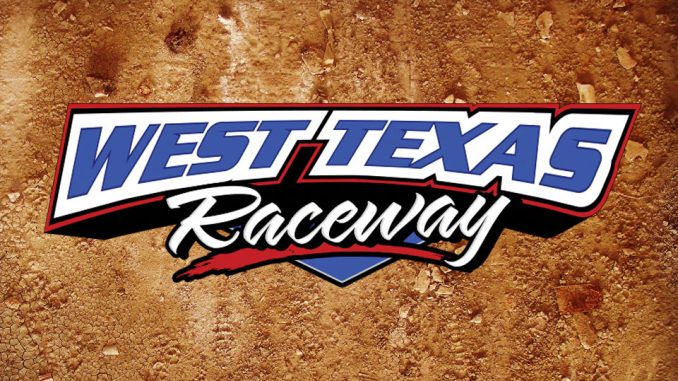 LUBBOCK, Texas – The phone has been ringing off the hook at West Texas Raceway.
New owner and promoter Corky Matthews has made a major investment in upgrading the Lubbock track, which sanctions IMCA RaceSaver Sprint Cars, IMCA Sunoco Stock Cars and Scoggin-Dickey Parts Center Southern SportMods beginning in 2017.
"It's like a brand new track, probably one of the best facilities around," Matthews said. "We've spent $300,000 so far on a complete remodel. It's getting real nice and people are getting excited about coming to the races here. I've had 400 to 500 people call me about it already."
Nearly 40 semi loads of clay were added as the 3/8-mile oval was widened another 15 feet.
"This track was built in the 1960s and I raced late models, sprint cars and street stocks on it myself," Matthews noted. "It was one of the fastest tracks around."
New grandstand bleachers and lighting purchased from a professional football stadium are in place. New landscaping and work has already started on a 20×6-foot scoreboard.
"The lights are from the (San Francisco) 49er stadium," Matthews said. "They're great. They work good and there's plenty of 'em."
Regular race nights at Lubbock are on Friday, with points for the Stocks and Southern SportMods starting on April 7. The first of a dozen dates for the Sprint Cars is April 14.
"We're in kind of a central area. We're the only track in this hub that runs on Friday night," said Matthews, "and a lot of guys like to race for IMCA points. We're going to have good purses and good races."
He knows from his own travels that having the same set of rules helps build car counts.
"What I like about IMCA is that everything is the same. I went to Montana, saw there was a dirt track and when I went to the races the cars were the same as they were here," Matthews said. "We've got (local) drivers racing in Arizona right now. They can go to another track and know they'll be legal."
Stock Car points earned at the former Lady Luck Speedway apply toward EQ Cylinder Heads Southern Region standings.