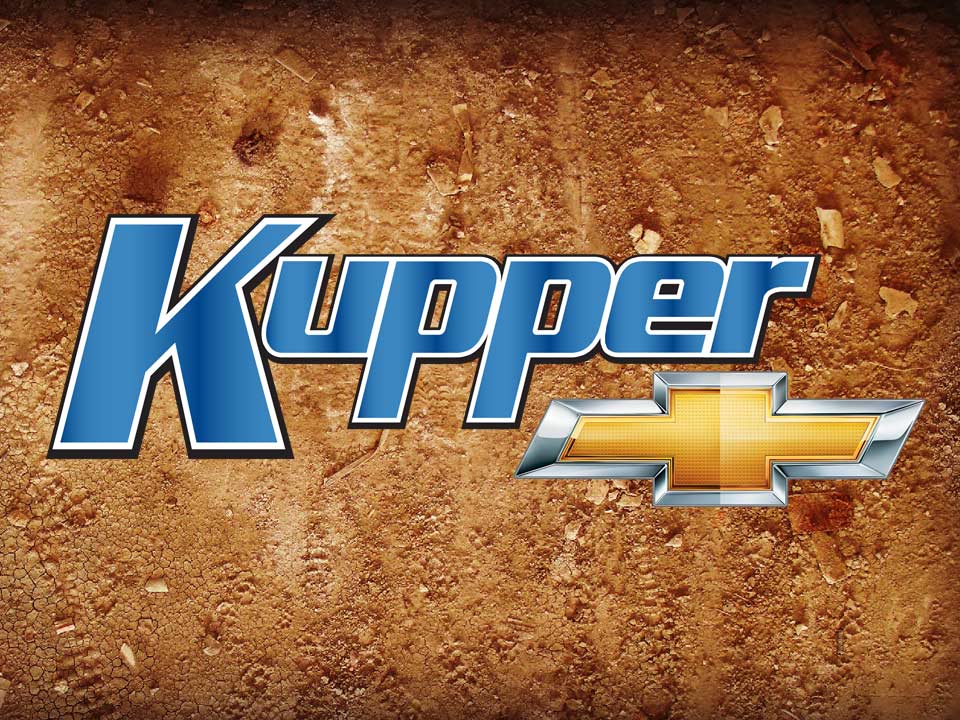 JAMESTOWN, N.D. – More money for the winners and bigger starting fields are in plans an­nounced for the 28th annual Kupper Chevrolet Dakota Classic Tour for IMCA Modifieds
Each main event during the July 8-13 tour will pay $2,300 to win, $100 more than last year, and a minimum of $300 to start with 30 cars taking the green flag.
"We have been tickled pink with our growth. We're seeing a lot of the best drivers in the division following this tour and have gotten to the point where we need to find a way to get more of them in the features," said Tour Director John Gartner, citing the record 90-plus per night car count aver­age in 2016. "We had an all-time record 101 cars for the finale at Mandan, which means 72 drivers didn't qualify."
The North Dakota-based tour also features IMCA Sunoco Stock Cars running for $800 to win and a minimum of $100 to start each night.
Jamestown Speedway hosts the opener on Saturday, July 8. The tour is at Nodak Speedway in Minot for a Sunday, July 9 show before heading north to Canada and Estevan Motor Speedway on Monday, July 10.
The second half of the tour is at Williston Basin Speedway on Tuesday, July 11; at Southwest Speedway in Dickinson on Wednesday, July 12; and at Mandan's Dacotah Speedway on Thurs­day, July 13.
Modified drivers who compete in a minimum of three tour events will be eligible to race in the $10,002 to win, minimum $300 to start Legendary special Friday, July 14 at Dacotah.
Kupper Chevrolet provides tour point funds of $2,000 for the Modifieds and $1,000 for the Stock Cars. IMCA Speedway Motors Weekly Racing National, BMS North Central Region/EQ Cylinder Heads Northern Region and Allstar Performance State points will be awarded; all tour features and the Legendary are also qualifying events for the Fast Shafts All-Star Invitational ballot.
"We had great car counts but had three features rained out," noted Gartner. "While we don't have any control over it, our goal this year is to get the six tour events and Legendary in."
The Legendary, he added, will start 33 cars three wide. The 50-lap main event will be stopped at halfway with drivers allowed to make any changes except their tires during a five minute pit stop on the front straightaway.
The Dakota Classic Tour and Legendary will be broadcast by IMCA.TV. They're part of the upcoming Dirt Knights docudrama to be seen on MAVTV. The Dakota Tour will be featured on the IMCA Racing Rewind on MAVTV.