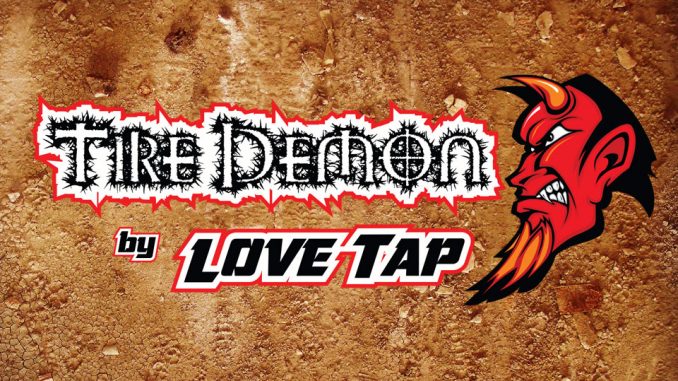 KELLEY, Iowa – Tire Demon by Love Tap gives gift certificates worth a total of $30,000 to special events competitors during its first full season as an IMCA sponsor.
Five hundred dollar certificates will be awarded at 30 designated specials for Xtreme Motor Sports IMCA Modifieds and at 15 designated specials for both IMCA Sunoco Stock Cars and Karl Chevrolet Northern and Scoggin-Dickey Parts Center Southern SportMods.
Those certificates are good toward the purchase of a tire prep stand from the Kelley, Iowa manufacturer and will be mailed after official results are received at the IMCA home office.
Tire Demon is owned by former SportMod driver Tim Love and gave its first award at the 2016 IMCA Speedway Motors Super Nationals fueled by Casey's to Modified champion Ricky Thornton Jr.
"We are looking forward to partnering with IMCA for the 2017 racing season. The response to our machine has been incredible, to say the least," Love commented. "We have been blown away by the feedback and excitement of both race car drivers and their crew members when they see our machine in action and they realize how much time and energy this machine will save them."
"Anyone in this sport knows that there is always a lot of work that goes into preparing for a race, so something that cuts hours of work off such an important component of racing is really exciting," he added.
More information is available by calling Love at 515 450-4909 and on Facebook at Tire Demon by Love-Tap Fabrication.
"We put this program together at mid-season last year and look forward to a full season of partnership in 2017," commented IMCA Marketing Director Kevin Yoder. "The Tire Demon is a great tool for our current rules package and something that can save racers a great deal of time and energy."