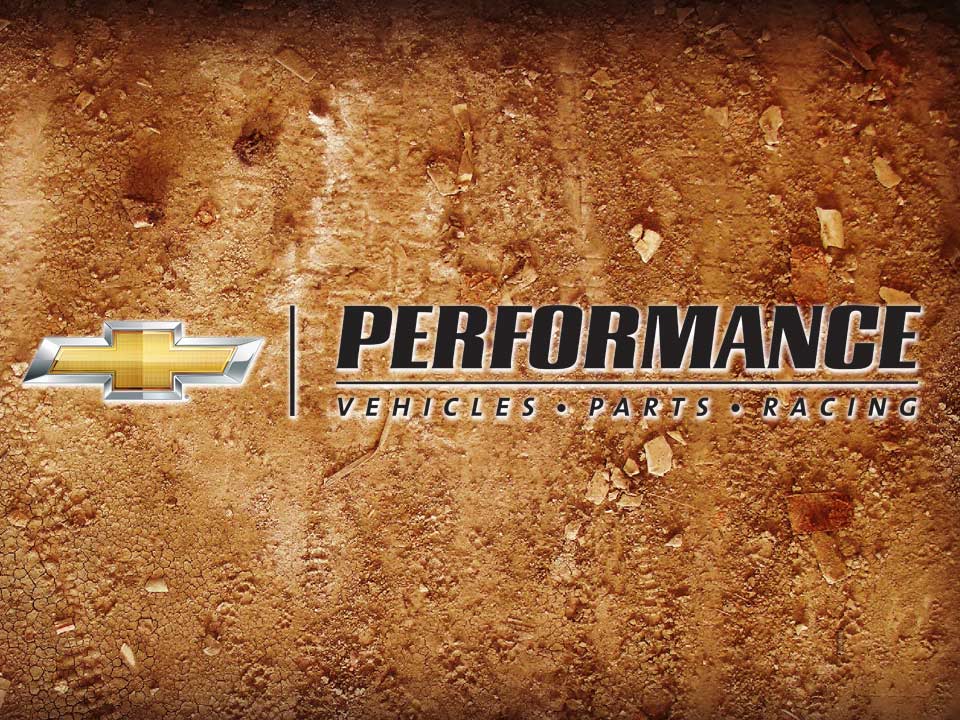 GRAND BLANC, Mich. – Bonuses totaling $39,500 have been paid by Chevrolet Perfor­mance to IMCA drivers winning 2016 track championships while competing exclusively with crate engines.
One hundred and twenty-one different drivers in the IMCA Xtreme Motor Sports Modified, Karl Chevrolet Northern SportMod, Scoggin-Dickey Parts Center Southern SportMod and IMCA Sunoco Hobby Stock divisions won a total of 158 track titles with crate engines this season.
Bonuses of $250 per track championship were mailed this month from the IMCA home office. This was the third season in the latest three-year bonus agreement with Chevrolet Performance, which has now awarded some $200,000 to eligible drivers over the course of the bonus program.
"This has been a lucrative program for our members since its inception over a decade ago and we appreciate the support Chevrolet has shown IMCA racers during that time," noted IMCA Marketing Director Kevin Yoder. "We'll continue to structure this program to put cash in the pockets of IMCA drivers and recognize track championships."
The 52 crate-powered Modified drivers winning 66 track titles and $16,500 in bonuses were:
$1,000 – Ricky Stephan.
$750 – Cory Sample.
$500 – Chaz Baca, Steven Bowers Jr., Jordan Grabouski, Michael Johnson, Tyler Limoges, Mitch Morris, Chris Nieman and Marlyn Seidler.
$250 – Chris Abelson, Jacob Adler, Russell Allen, Drew Armstrong, Randy Brown, Tate Cole, Eric Dailey, Justin Elmer, Albert Gill, Kevin Green, Matt Guillaume, Travis Hagen, Clint Hatlestad, Jared Hoefelman, Jeff Hoegh, Billy Kendall, Shawn Kilgore, Eddie Kirchoff, Shawn LaRocque, Ronn Lauritzen, Red Monson, Nate Moore, Adam Morris, Travis Olheiser, Shawn Reed, Kyle Rohleder, Kody Scholpp, Dylan Sherfick, Mike Strobl, Regan Tafoya, Gary VanderMark, Rob VanMil, Josh Vogt, A.J. Ward, Tim Ward, Jeff Waterman, Mark Wauge, Johnny Whitman, Billy Wilker, Jason Wolla, Kyle Yeack and Chris Zogg.
Forty-one Northern and Southern SportMod drivers earning track championships and shares of $13,250 in bonuses included:
$750 – Nick Meyer, Tony Olson and Jesse Skalicky.
$500 – Brian Cooper, Matt Looft, Clint Luellen, Kyle Prauner, Doug Smith and Tyler Soppe.
$250 – Jason Andrews, Jordan Barkholtz, Chris Birmingham, Lance Borgman, Todd Boulware, Karl Brewer, Austin Charles, Todd Cooper, Brian Davidson, Chuck Delp, Rick Diaz, James Digiovanni, Junior Flores, Shawn Hand, Randy LeMieux Jr., Johnathon Logue, Cody Malcom, Chris McKellar, Ryan Moser, Adolfo Noriega, John Oliver Jr., Robby Rosselli, Jeff Schmuhl, Tom Schneider, Zach Schulz, David Siercks, Dalton Simonsen, Nick Spainhoward, Austin Svoboda, Kevin Tabor, Jeremy Van Ede and Nelson Vollbrecht.
Shares of $9,750 in bonuses went to these 28 Hobby Stock drivers:
$750 – Tim Church and Cory Probst.
$500 – Shannon Anderson, Brady Bencken, Andrew Bertsch, Cody Nielsen, Phil Reid, Lukus Wassom and Jason Wilkinson.
$250 – Dana Brandt, Andrew Burg, Nate DeSive, Dustin Griffiths, Benji Irvine, Jason Kohl, Corey Madden, Myles Michehl, TeJay Mielke, Rusty Montagne, Matt O'Hair, Jim Robinson, Leevi Runge, Aaron Shearn, Tony Slothower, Daniel Smith, Ryan Sutter, Mike Watkins and John Watson.