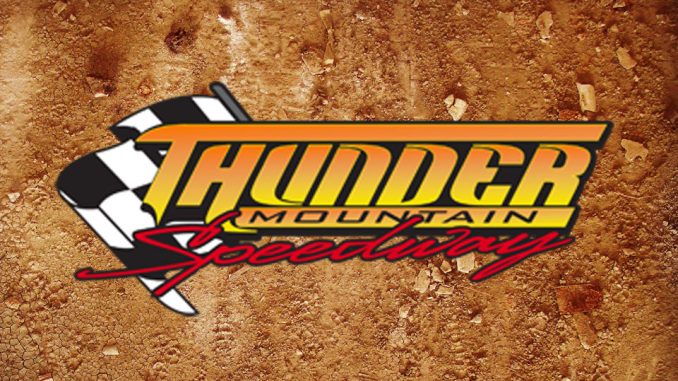 CENTER LISLE, N.Y. – IMCA-sanctioned Modifieds return to Thunder Mountain Speedway in 2017, headlining Saturday programs at the south central New York speedplant.
The first point race for the newest addition to the Dirt Works Eastern Region will be April 15.
The tentative schedule for the 3/8-mile clay oval just north of Center Lisle sees the Xtreme Motor Sports IMCA Modified season running to Sept. 2.
"There are a lot of IMCA Modified drivers in this area and I know many of them person­ally," Thunder Mountain owner and promoter Karl Spoonhower said. "IMCA Modifieds are good looking cars, they put on pretty decent shows, the fans like them and that's the name of the game."
The upcoming season will be the 26th at Thunder Mountain. Spoonhower had started his own construction company to build the facility in the early 1990s and got back into the race track promo­tional business in 2014.
"I think we've got the nicest racing surface of any track in the area. We put 700 truckloads of new clay on it last year," he said. "Depending on the weather, we hope to get a new VIP and an­nouncer's tower built in time for opening night next April."
Special events for the IMCA Modifieds are to be announced.
"I like the rules for this divi­sion. IMCA doesn't change them all the time and that's a plus," Spoonhower said. "The Modifieds are an established class with their own rules. Because IMCA makes the rules, I don't have to."
"The new sanction at Thunder Mountain Speedway makes for a great Saturday opportunity for IMCA Modified drivers in New York and northern Pennsylvania," noted IMCA Vice President of Operations Jim Stannard. "It's a tremendous addition to our Eastern Region."
The division had previously run weekly at Center Lisle from 2008-2010.