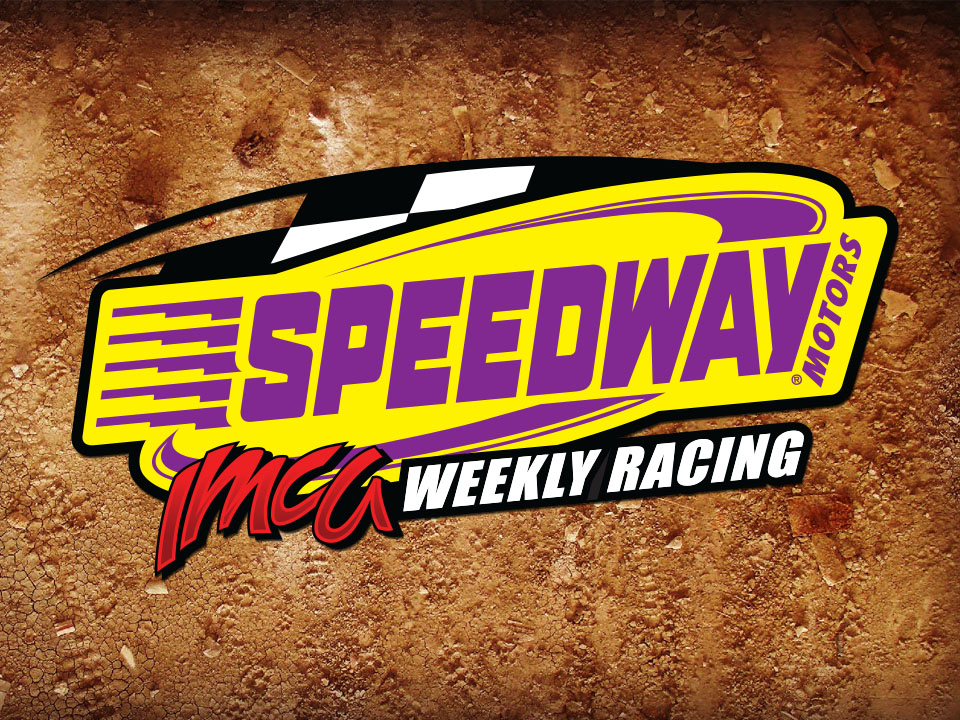 LINCOLN, Neb. – Marshalltown Speedway will be recognized for sanctioning its Modified division with IMCA for 35 consecutive seasons, during the national awards banquet Saturday, Nov. 26 in Lincoln, Neb.
In all, 45 sanction awards will be given to 37 different tracks for five, 10, 15, 20, 25, 30 or 35 consecutive years of running an IMCA-sanctioned division during weekly race programs.
Receiving 30-year awards will be Luxemburg Speedway for Modifieds and Independence Motor Speedway for Late Models.
Twenty-five year plaques go to Lincoln County Raceway and Ventura Raceway for Modifieds and Stuart Speedway for Stock Cars.
Nodak Speedway and Skyline Raceway Park receive 20-year plaques for Modifieds. Boone Speedway, the Iowa State Fairgrounds, Marshalltown, Shelby County Speedway and Stuart Speedway have all sanctioned Hobby Stocks with IMCA for 20 years.
Fifteen-year awards will be presented to Barona Speedway and Battle Mountain Raceway for Modifieds, Lexington Raceway for Stock Cars and 281 Speedway and Benton County Speedway for Hobby Stocks.
Awards for a decade of sanctioning go to Diamond Mountain Speedway in Utah and Southwest Speedway for Modifieds, Buena Vista Raceway and Luxemburg Speedway for Northern SportMods, Shelby County Speedway for Northern SportMods and Sport Compacts, and Eagle Raceway for Sport Compacts.
Five-year plaques go to Millard County Raceway for Modifieds and Farley Speedway for Stock Cars.
Seventeen tracks receive awards for sanctioning Northern SportMods or Sport Compacts for five years. Stuart Raceway will be honored for running both divisions since 2012.
Northern SportMod plaques go to Bakersfield Speedway, Dubuque Speedway, Keller Auto Speedway at Kings Fairgrounds, Nodak Speedway, Ocean Speedway, Oshkosh SpeedZone Raceway, Salina Speedway, Southern Iowa Speedway and Thomas County Speedway.
And receiving Sport Compact awards will be Boone County Raceway, Dacotah Speedway, Fairmont Raceway, Lee County Speedway, Lincoln County Raceway, Quincy Raceway and Raceway Park.
The banquet will be held at the Cornhusker Marriott in down­town Lincoln. Drivers winning champion­ships and rookie of the year awards will honored and sponsor awards will be presented as well that evening.
Cocktails are at 5 p.m. with dinner at 6 p.m. and the awards ceremony to follow.
Tickets are $35 each and available by calling the IMCA home office at 319 472-2201. An order form was published in the October Inside IMCA newsletter and was also included with congratulatory letters mailed to drivers. A list of names of those attending should accom­pany each ticket order.
Banquet goers should call 866 706-7706 and request the IMCA group rate regarding over­night accommodations.
RSVPs are also requested from those planning to attend the Friday, Nov. 25 open house at the Smith Collection of American Speed, on the Speedway Motors campus in Lincoln.