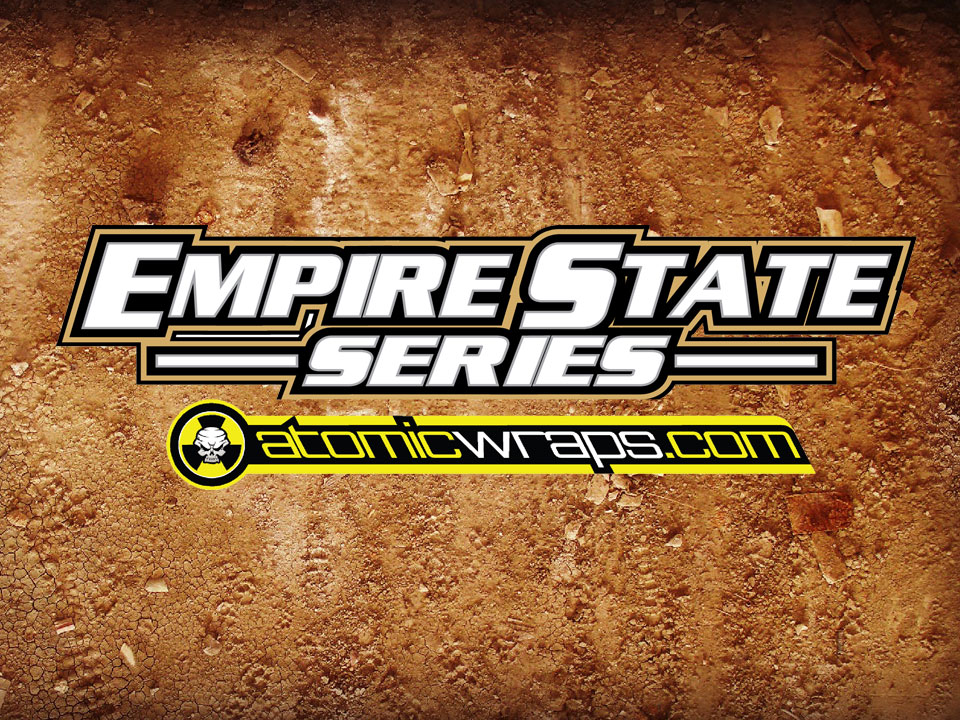 CORTLAND, N.Y. – Skyline Raceway Park's Turbo Blue Fall Classic provides the setting for Saturday's Atomicwraps.com Empire State Series event.
Touring Xtreme Motor Sports IMCA Modifieds race for $400 to win and a minimum of $75 to start the Sept. 17 feature. IMCA Speedway Motors Weekly Racing National, Dirt Works Eastern Region and Allstar Performance State points, as well as special series points will be awarded.
Pit gates and the grandstand both open at 3 p.m. Hot laps are at approximately 4:45 p.m. with racing at 5:30 p.m.
There is no entry fee and pit passes are $35. Grandstand admission is $13 for adults, $10 for seniors and students, and free for kids eight and under.
Three-time and defending series champion Eddie Sites and Michigan long tow A.J. Ward were winners of tour races held earlier this season at Cortland. Sites' brother Brad is the point leader going into the eighth of 10 events in the 2016 series.
More information about the Saturday show is available by calling 607 745-0275, on Facebook and at the www.skylineraceway.com website.
Atomicwraps.com Empire State Series top 20 point standings – 1. Brad Sites, Monroeton, Pa., 257; 2. Eddie Sites, Towanda, Pa., 246; 3. Tyler Stoddard, Binghamton, 245; 4. Gary Roberts, Afton, 230; 5. Keith Jack Lamphere, Monroeton, Pa., 226; 6. James Cornell, Port Crane, 222; 7. Will Ward, Cobleskill, 201; 8. Brad Smith, Horseheads, 199; 9. Matt Cole, Vestal, 195; 10. Beau Ballard, Grand Gorge, 162; 11. Mike Stoddard, Binghamton, 148; 12. Robert Maynard, Towanda, Pa., 112; 13. Brandon Smith, Bath, 109; 14. Rodney Morgan, Mainesburg, Pa., 96; 15. Billy Ward, Cobleskill, 83; 16. Bumps Scutt, Cortland, 73; 17. Douglas McKane, Groton, 67; 18. Jeffrey Cardinale, Syracuse, 63; 19. Gary Smith, Harpursville, 59; 20. Robert Collins, Nineveh, 55.