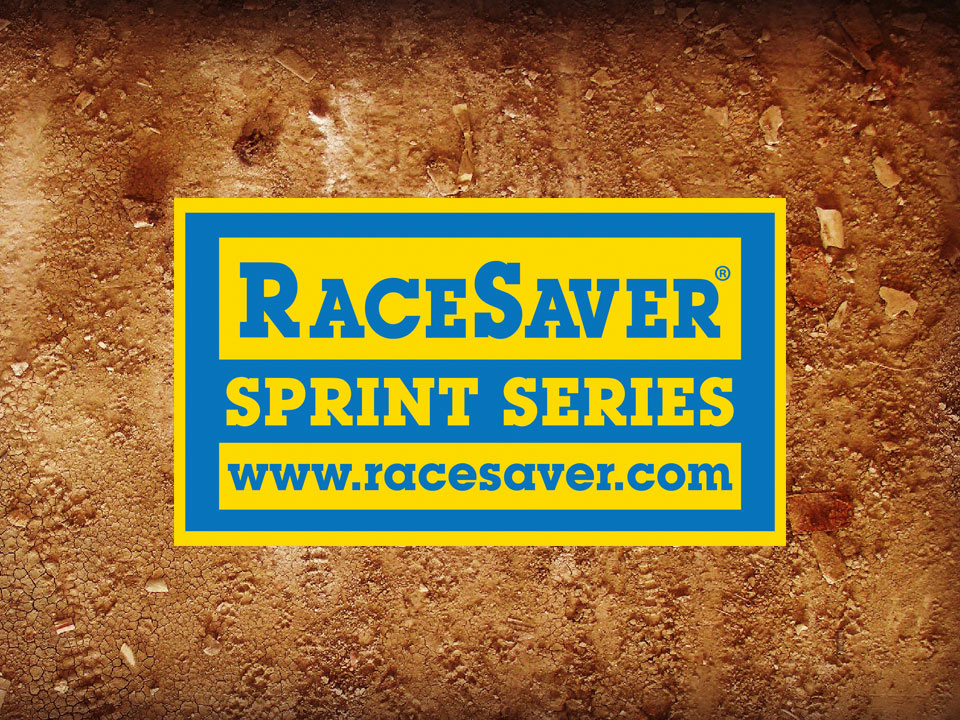 EAGLE, Neb. (Aug. 31) – All roads lead to Eagle Raceway during the upcoming holiday weekend for the biggest IMCA EMI RaceSaver Sprint Car event of the season.
The fourth annual Sprint Nationals run Friday, Sept. 1 through Sunday, Sept. 4 at Eagle, with a top prize of as much as $5,000 going to the winner of Sunday's main event.
There are 130 drivers from 15 states and Canada now pre-entered for the Sprint Nationals. A minimum of $2,500, plus a bonus of $50 for each of as many as 50 sanctioned starts made during the current point season, awaits the Sprint Nationals champion.
Drivers entered in Sprint Nationals now include:
Gene Ackland, Martell; Brandon Allen, St. Peter, Minn.; Bruce Allen, Mankato, Minn.; Elliott Amdahl, Flandreau, S.D.; Shayle Bade, Lincoln; Dusty Ballenger, Harrisburg, S.D.; Ethan Barrow, Bloomington, Ind.; Jason Becker, Seward; Tom Belsky, North Platte; Clint Benson, Papillion; Greg Black, Des Moines, Iowa; and Zach Blurton, Quinter, Kan.;
Daren Bolac, Moyock, N.C.; Gregg Bolte, Lincoln, Neb.; Mike Boston, Lincoln; Chase Brewer, Springtown, Texas; Dave Brown Jr., Aston, Pa.; Nick Bryan, Lincoln; Jake Bubak, Arvada, Colo.; John Carney II, Lubbock, Texas; Dwight Carter, Lincoln; Toby Chapman, Panama; Dalyn Cody, Minneapolis, Minn.; Luke Cranston, Holcomb, Kan.; and Jason Danley, Lincoln;
Joey Danley, Lincoln; Jeff Day, Greenville, Texas; Michael Day, Greenville, Texas; Jack Dover, Springfield; Keith Dragoo, Lincoln; Tyler Drueke, Eagle; Nate Eakin, Okoboji, Iowa; Claud Estes, Godley, Texas; Colby Estes, Mansfield, Texas; D.J. Estes, Mansfield, Texas; Matt Etzelmiller, Keller, Texas; Tony Everhart, El Cajon, Calif.; and Monty Ferriera, Fresno, Calif.;
Ethan Fleetwood, Smithville, Ind.; Tim Fricke, Lincoln; J.D. Fry, Arlington, Texas; Shane Gloeckler, Joshua, Texas; Jacob Gomola, Seneca, Pa.; Jimmy Grasso, Omaha; Trevor Grossenbacher, Hickman; Adam Gullion, Lincoln; Ryan Hall, Midlothian, Texas; Rick Hansen, Omaha, Neb.; Jaremi Hanson, Dillsburg, Pa.; Jerald Harris, Harrisonburg, Va.; and Brian Herbert, Dodge City, Kan.;
Bob Hildreth, Iowa Falls, Iowa; Kody Hildreth, Iowa Falls, Iowa; Brandon Horton, Omaha; Mike Houseman, Des Moines, Iowa; Jason Howell, Forney, Texas; C.J. Hulsey, El Paso, Texas; Tom Humphries, Waynesboro, Va.; Junior Jenkins, Greenville, Texas; Mike Johnston, Des Moines, Iowa; Chris Kelley, Oklahoma City, Okla.; Bart Kendell, Turtleford, Sask.; Ryan King, Bennet; and Mark Klis Jr., Waxahachie, Texas;
Tyler Knight, Spearville, Kan.; Victoria Knutson, Monticello, Minn.; Chad Koch, Lakeside City, Texas; Brian Lawson, Orange, Va.; Cody Ledger, Omaha; Mike Leraas, Kernersville, N.C.; Samantha Lieberman, Southhampton, Pa.; Ron Love, Lincoln; Doug Lovegrove, Waverly; Charlie McDonald, Jefferson, Texas; Austin McLean, Loveland, Colo.; Jason Martin, Lincoln; and Scott Mesiner, Fresno, Calif.;
Trevor Mell, Harwood, N.D.; Justin Melton, Flower Mound, Texas; Michelle Melton, Flower Mound, Texas; Ed Mesaros, Front Royal, Va.; Mike Moore, Des Moines, Iowa; Austin Mundie, Dallas, Texas; Danny Nekolite, Emmet; Zachary Newlin, Millerstown, Pa.; Brant O'Banion, Sioux Falls, S.D.; Blaine Petersen, Essex, Iowa; Boyd Peterson, Ithaca; Shon Pointer, Grand Island; and Jeff Radcliffe, Hill City, Kan.;
Kevin Ramey, Fort Worth, Texas; Matt Richards, Lincoln; Terry Richards, Denton; Steven Richardson, Manhattan, Kan.; John Ricketts, Burleson, Texas; Drew Ritchey, Everett, Pa.; Blake Robertson, Visilia, Calif.; Mark Rogers, Newalla, Okla.; Tyler Russell, Abbott, Texas; Dan Satriano, Papillion; Jeremy Schultz, Hutchison, Minn.; Blake Scott, Pauls Valley, Okla.; and Troy Severin, Ashland, Va.;
Russell Shoulders, Forney, Texas; Andy Shouse, Mustang, Okla.; Colin Smith, Sheldon, Iowa; Stu Snyder, Waverly; Joey Starnes, Forney, Texas; Erin Statler, Carlisle, Pa.; Randy Sterling, Morrisdale, Pa.; Mike Stien, Mason City, Iowa; Jeff Taylor, Cherry Hill, N.J.; Adam Trimble, Pueblo, Colo.; Val Urman, Roseville, Minn.; Taylor Velasquez, Liberal, Kan.; and Robert Vetter, Wolfe City, Texas;
Koby Walters, Liberal, Kan.; Charlie Ware, Hallieford, Va.; Mark Watkins, McConnelsburg, Pa.; John Webster, North Platte; Chase Weiler, Lincoln; Nate Weiler, Omaha; Jed Werner, Codell, Kan.; Ty Williams, Arcadia, Okla.; Chad Wilson, North Richland Hills, Texas; Robby Wolfgang, Sioux Falls, S.D.; Ben Woods, Newton, Iowa; and Dustin Woods, Forney, Texas.
Pre-tech starts at 10 a.m. and an open practice runs from 7-10 p.m. on Thursday, Sept. 1. Qualify­ing features on Friday, Sept. 2 and Saturday, Sept. 3 both pay $700 to win; qualifying is on Fri­day and the $1,000 to win Jake Ita Memorial Race of Champions is Saturday.
Racing starts at 7:30 p.m. Friday and Saturday and at 6:30 p.m. on Sunday.
Pit passes are $15 for the practice session and $25 each race night. Grandstand admission for adults is $10 on Friday, $12 on Saturday and $15 on Sunday; a three-day pass is $30 and must be purchased by Aug. 31 by calling the track office at 402 238-2595.
Admission for kids ages 6-12 is $5 and five and under are free.
The champions' bonus will be presented during the IMCA national awards banquet in November.
Sprint Nationals is presented by Precise Racing Products and NMC Cat Rental Store. IMCA Sunoco Hobby Stocks and Mach-1 Sport Compacts are also on the weekend card at Eagle.