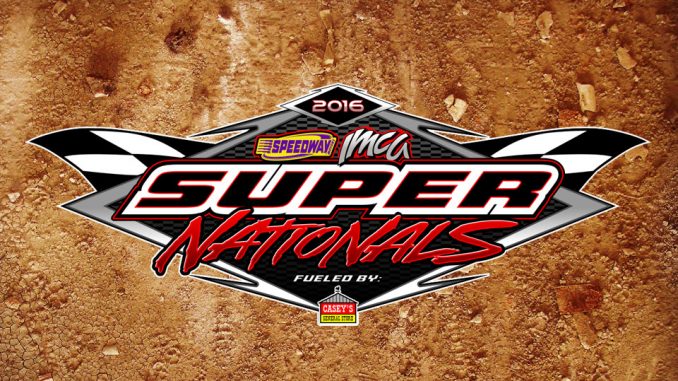 BOONE, Iowa – Five of the champions crowned at the upcoming IMCA Speedway Motors Super Nationals will make the trip back home with new engines.
The winner of the first-ever main event for Southern SportMods, on Monday, Sept. 5, opening night, earns a standard weekly race engine courtesy of Centex Motorsports.
Centex also pays the Southern SportMod champion $25 per lap lead, which could be worth as much as $750.
All four Saturday, Sept. 10 champions receive new powerplants courtesy of Karl Perfor­mance and Karl Chevrolet.
After that race program is complete, the engines that powered Modified, Stock Car, Hobby Stock and Northern SportMod champions will be sold at a public auction in the infield at Boone Speedway.
Modified, Northern SportMod or Hobby Stock champions who win titles with crate motors receive a new GM 604 or 602 crate from Karl Chevrolet. Drivers in those divisions winning with claim motors get engines from Karl Performance.
All motors will be built to IMCA specifications and any additional services or parts desired are to be taken care of at the new owner's expense.
The Modified champion, if running a claim motor, gets a KPM CPH383-60D engine valued at $6,999. The Stock Car champion will receive a KPM 360 spec engine valued at $6,040.99. The SportMod and Hobby Stock champions, if running claim motors, both get a KPM CC355-60F en­gine valued at $4,299.99.
The Stock Car, Northern SportMod and Hobby Stock engines are all built with quality EQ cylinder heads.
"We will continue to give away complete short blocks to our Super Nationals champions and are excited to add the Southern SportMod engine to the mix," IMCA Marketing Director Kevin Yoder commented. "Karl Performance, Karl Chevrolet and Centex are great partners and victory lane will be an even more special place as a result of their contributions."
Minus the wrecker fee, engine auction proceeds will be divided among the rest of the qualifiers in each respective event.