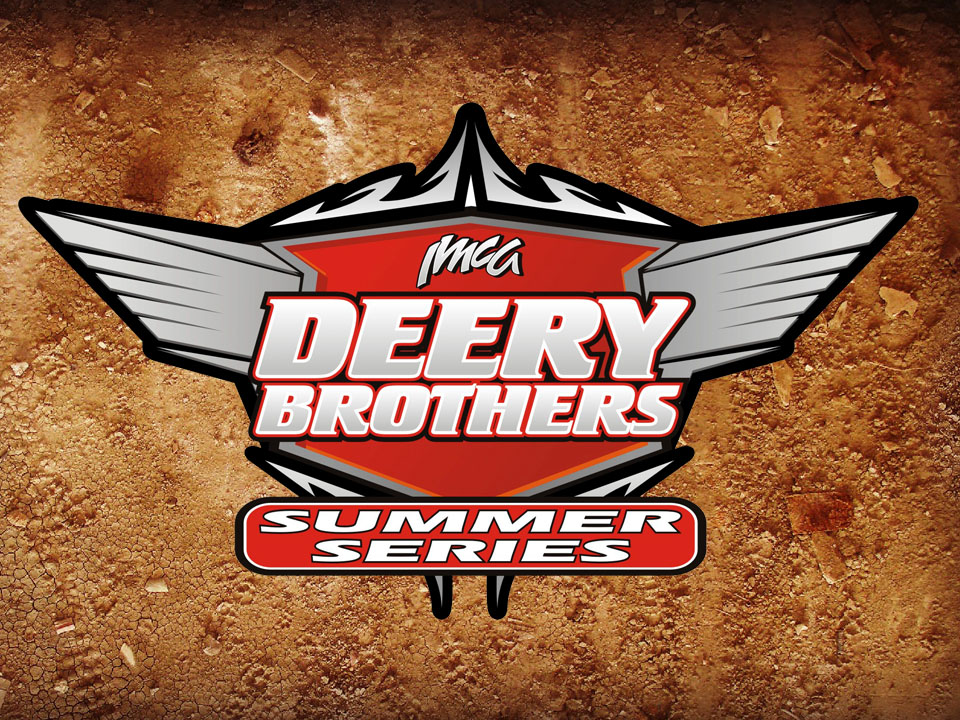 DUBUQUE, Iowa – There's a new leader heading into Tuesday's Deery Brothers Sum­mer Series event at Dubuque Speedway.
Tyler Bruening brings the IMCA Late Model Tour point lead to town for the Aug. 16 show. The feature pays $2,000 to win and a minimum of $300 to start.
Pit gates open at 4:30 p.m. and the grandstand opens at 5:30 p.m. Hot laps are at 6:30 p.m. with racing to follow.
Spectator admission is $18 for adults, $12 for students ages 13-17 and free for 12 and under. Pit passes are $30
Bruening had finished seven places ahead of Jeff Aikey at the previous Deery event at Cedar County Raceway. He'll bring a slim one point advantage over the seven-time series champion tomorrow night.
Ryan Dolan, winner of the Deery feature at Dubuque last July, is third in the points race.
The Dubuque Deery was rained out and rescheduled from July 10. Xtreme Motor Sports IMCA Modifieds are also on tomorrow night's program, running for all points, including local track.
More information is available by calling 563 744-3620 and at the www.simmonspromotionsinc.com website.
The final events of the 30th annual series are Sept. 2 and 3 during the Yankee Dirt Track Classic at Farley Speedway; Sept. 8 during the IMCA Speedway Motors Super Nationals fueled by Ca­sey's at Boone Speedway; and Sept. 23 and 24 during the Ideal Ready Mix Liberty 100 at West Liberty Raceway.
Deery Brothers Summer Series top 20 point standings – 1. Tyler Bruening, Decorah, 485; 2. Jeff Aikey, Cedar Falls, 484; 3. Ryan Dolan, Lisbon, 461; 4. Scott Fitzpatrick, Wheatland, 452; 5. Matt Ryan, Davenport, 447; 6. Joel Callahan, Dubuque, 436; 7. Joe Zrostlik, Long Grove, and Cayden Carter, Oskaloosa, both 414; 9. Andy Nezworski, Buffalo, 409; 10. Darrel DeFrance, Mar­shalltown, 406; 11. Chad Holladay, Muscatine, 403; 12. Tyler Droste, Waterloo, 323; 13. Richie Gustin, Gilman, 313; 14. Denny Eckrich, Tiffin, 269; 15. Curt Schroeder, Newton, 251; 16. Andy Eckrich, Oxford, 235; 17. Ray Guss Jr., Milan, Ill., 233; 18. Eric Pollard, Peosta, 223; 19. Justin Kay, Wheatland, 211; 20. Rob Toland, Davenport, 171.