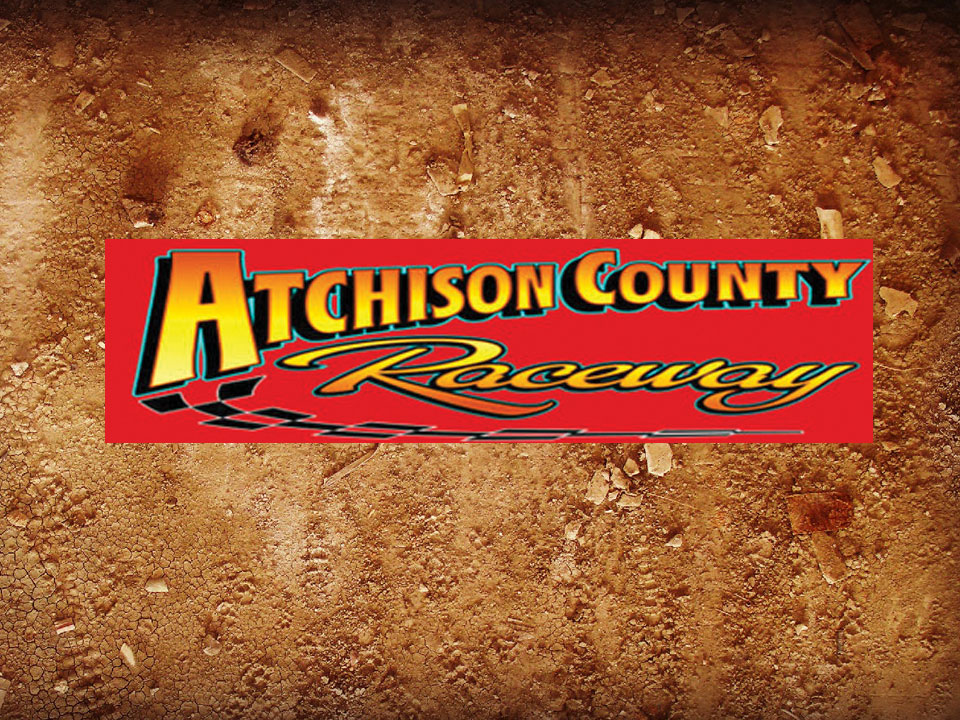 By Rick Stalely
ATCHISON, Kan. (July 29) – A new face would emerge in the IMCA Sunoco Stock Car division on Friday as Brad Derry raced his way to the front of the Atchison County Raceway field for the feature win.
Dominic Thyfault was second while Jim Powell Jr. stayed in the hunt for the win all night, ending with a third place finish.
The Stocks were deemed best of show by track officials with position no. 9 being drawn and Marvin Griffith Jr. picking up the extra cash.
Steven Bowers Jr. won both his heat race and the Xtreme Motor Sports IMCA Modified feature.
Bowers used a late-race caution to get past Nicholas Carpenter and cruise into victory lane, leaving Carpenter to finish second. Rodney Schweizer raced through the pack to finish third.