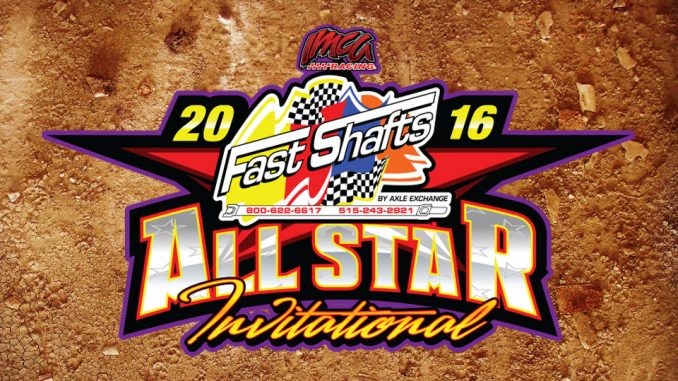 BOONE, Iowa – Defending race winner Jimmy Gustin, 2014 winner Kyle Strickler and a trio of first-time All-Stars are among the 10 Modified drivers already guaranteed starting spots on the Fast Shafts Invitational grid during the IMCA Speedway Motors Super Nationals fueled by Ca­sey's.
Gustin and brother Richie had the top two vote totals in first-round balloting from the BMS North Central Region – Richie led all candidates with 12,945 votes – while Strickler and Scott Sessions, the first Floridian elected to the All-Star event in its 13-year history, led the way in the Dirt Works Eastern Region.
Hunter Marriott and Jeff Taylor were elected out of the Jet Racing Central Region, first-timer Kevin Green and William Gould from the Razor Chassis South Central Region.
The Larry Shaw Race Cars Western Region will be represented by Brad Pounds and first-time All-Star Ethan Dotson.
The second round of All-Star voting, also conducted through the IMCA Facebook page, sees 18 drivers elected at-large. Balloting is now underway and runs through 4 p.m. Friday, Aug. 5.
The All-Star candidates with the top national point total and the most 40-point feature wins compet­ing at Super Nationals will complete the 30-car starting field for the Friday, Sept. 9 Fast Shafts All-Star Invitational at Boone Speedway.
In addition to Florida, the All-Star field is already represented by drivers from Arkansas, California, Iowa, Missouri, North Carolina, Oklahoma and Texas.