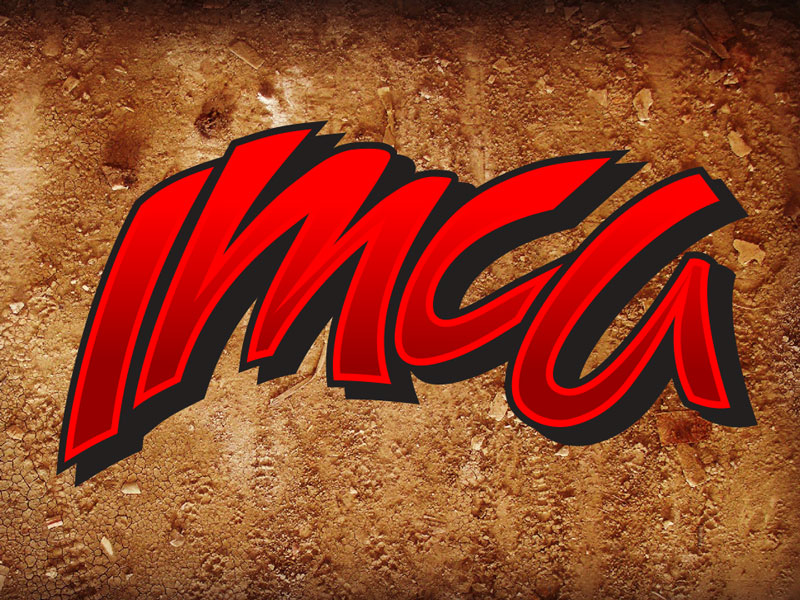 By Mike Hughes
OSBORNE, Kan. (July 27)—The Kansas Thunder Series moved to Osborne Speedway for racing ac­tion during the Osborne County Fair and the Wednesday night program saw all new series win­ners.
Mike Petersilie led all 15 laps of the Xtreme Motor Sports IMCA Modified feature. Tanner Black chased Petersilie the entire distance but had to settle for the runner-up spot. Don Geist was third, trailed by Jesse Richter and Joe Cleveland.
Chad Sterling took command of the 15-lap IMCA Sunoco Stock Car feature on lap 12 from Kyle Pfeifer and held on for a trip to the winner's circle. Following Pfeifer to the finish line were Nolan Remus, Dustin McClurg and Colin Heim.
Zach Olmstead made a late-race pass of Colton Pfeifer to pick up the IMCA Sunoco Hobby Stock win. Brady Bencken was third, followed by Shay Simoneau and Travis Coop.
Tyler Watts took the lead from Tracy Holloway in the Karl Chevrolet Northern SportMod feature on lap four and pulled away for the win. Holloway held on for second, followed by Tanner Porten­ier, Daniel Gottschalk and Logan Thomsen.
Races Thursday night were canceled when storms passed through. The series now moves to Elmwood Park Speedway in Norton this Saturday and Sunday, July 30-31. Race time each night is 7 p.m.
Feature Results
Modifieds – 1. Mike Petersilie; 2. Tanner Black; 3. Don Geist; 4. Jesse Richter; 5. Joe Cleveland; 6. Clay Money; 7. Marty Clark; 8. Larry Sutton; 9. Brian Calhoon; 10. Jeff Walters; 11. Cody Gear­hart; 12. Tyler Frye; 13. Tim Watts; 14. Kyle Rohleder; 15. Kaid Calhoon; 16. Randy Wilson.
Stock Cars – 1. Chad Sterling; 2. Kyle Pfeifer; 3. Nolan Remus; 4. Dustin McClurg; 5. Colin Heim; 6. Chase Conaway; 7. Casey Woken; 8. Shaylon Holloway; 9. Tanner Portenier; 10. Tony Blickenstaff; 11. Jeff Wessling; 12. Darin Racek; 13. Jason Schoenberger; 14. Arnold Williams.
Hobby Stocks – 1. Zach Olmstead; 2. Colton Pfeifer; 3. Brady Bencken; 4. Shay Simoneau; 5. Travis Coop; 6. Jeromy Wagner; 7. Brady Larkins; 8. Spencer Hilbrink; 9. Brett Henke; 10. Rhett Kingsbury; 11. Nicole Woods; 12. Cody Williams; 13. Justin Rohr; 14. Wade Wagenblast; 15. T.C. McKain.
Northern SportMods – 1. Tyler Watts; 2. Tracy Holloway; 3. Tanner Portenier; 4. Daniel Gottschalk; 5. Logan Thomsen; 6. Brian Davidson; 7. Pat Bedore; 8. Troy Attwood; 9. Kyle Pfeifer; 10. Kamren Gruber.