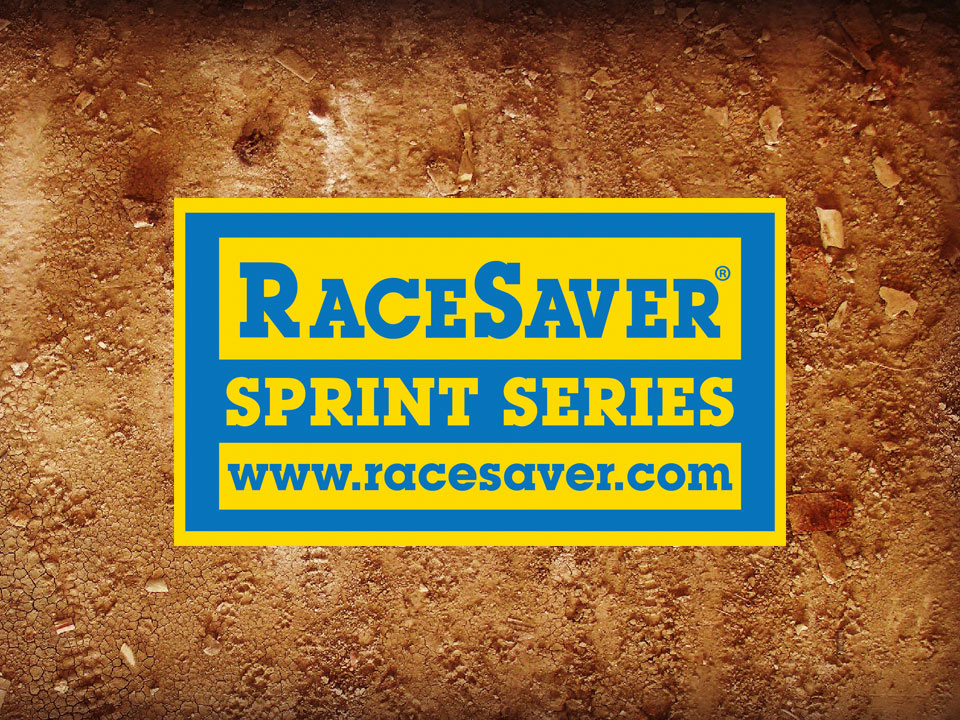 EAGLE, Neb. – One hundred and seventeen drivers representing 16 states, from border to border and coast to coast, as well as Canada have pre-registered for the IMCA RaceSaver Sprint Nation­als at Eagle Raceway.
The fourth annual event is already the biggest in IMCA RaceSaver history and will be held Sept. 1-4; the Sunday main event will pay $2,500 to win.
Pre-tech starts at 10 a.m. and an open practice runs from 7-10 p.m. on Thursday, Sept. 1. Qualify­ing features on Friday, Sept. 2 and Saturday, Sept. 3 both pay $700 to win; qualifying is on Fri­day and the $1,000 to win Jake Ita Memorial Race of Champions is Saturday.
Racing starts at 7:30 p.m. Friday and Saturday and at 6:30 p.m. on Sunday.
Pit passes are $15 for the practice session and $25 each race night. Grandstand admission for adults is $10 on Friday, $12 on Saturday and $15 on Sunday; a three-day pass is $30 and must be purchased by Aug. 31 by calling the track office at 402 238-2595.
Admission for kids ages 6-12 is $5 and five and under are free.
Entries are now in hand from:
Gene Ackland, Martell; Brandon Allen, St. Peter, Minn.; Bruce Allen, Mankato, Minn.; Elliot Amdahl, Flandreau, S.D.; T.J. Artz, Lincoln; Shayle Bade, Lincoln; Dusty Ballenger, Harrisburg, S.D.; Jason Becker, Seward; Tom Belsky, North Platte; Clint Benson, Papillion; Zach Blurton, Quinter, Kan.; Daren Bolac, Moyock, N.C.; and Gregg Bolte, Fremont;
Mike Boston, Lincoln; Lee Bowes, Lincoln; Chase Brewer, Springtown, Texas; Nick Bryan, Lin­coln; Jake Bubak, Arvada, Colo.; John Carney II, Lubbock, Texas; Dwight Carter, Lincoln; Toby Chapman, Panama; Dalyn Cody, Prior Lake, Minn.; Luke Cranston, Holcomb, Kan.; Jason Dan­ley, Lincoln; Joey Danley, Lincoln; and Keith Dragoo, Lincoln;
Tyler Drueke, Eagle; Nate Eakin, Okoboji, Iowa; Steven Elliott, San Angelo, Texas; D.J. Estes, Mansfield, Texas; Claud Estes, Godley, Texas; Colby Estes, Mansfield, Texas; Matt Etzelmiller, Keller, Texas; Tony Everhart, El Cajon, Calif.; Monty Ferriera, Fresno, Calif.; Ethan Fleetwood, Smithville, Ind.; Bill Garrow, Lincoln; Shane Gloeckler, Joshua, Texas; and Trevor Grossen­bacher, Hickman;
Adam Gullion, Lincoln; Ryan Hall, Midlothian, Texas; Jerry Hammock, Waxahachie, Texas; Rick Hansen, Omaha; Jerald Harris, Harrisonburg, Va.; Josh Hawkins, Whitehouse, Texas; Regan Hawkins, Whitehouse, Texas; Brian Herbert, Dodge City, Kan.; Mike Houseman, Des Moines, Iowa; Jason Howell, Forney, Texas; C.J. Hulsey, El Paso, Texas; Tom Humphries, Waynesboro, Va.; and Junior Jenkins, Greenville, Texas;
Mike Johnston, Des Moines, Iowa; Chris Kelley, Oklahoma City, Okla.; Gary Kelley, Ardmore, Okla.; Bart Kendell, Turtleford, Sask.; Ryan King, Bennet; Victoria Knutson, Monticello, Minn.; Chad Koch, Lakeside City, Texas; Brian Lawson, Orange, Va.; Cody Ledger, Omaha; Mike Ler­aas, Kernersville, N.C.; Ron Love, Lincoln; Doug Lovegrove, Waverly; and Scott Lutz, Jonestown, Pa.;
Charlie McDonald, Jefferson, Texas; Austin McLean, Loveland, Colo.; Jesse Mack, Visalia, Calif.; Jason Martin, Lincoln; Scott Meisner, Fresno, Calif.; Trevor Mell, Harwood, N.D.; Justin Melton, Flower Mound, Texas; Michelle Melton, Flower Mound, Texas; Ed Mesaros, Front Royal, Va.; Joe Mil­ler, Vail, Iowa; Mike Moore, Des Moines, Iowa; Austin Mundie, Dallas, Texas; and Danny Nekolite, Emmet;
Zachary Newlin, Millerstown, Pa.; Brant O'Banion, Sioux Falls, S.D.; Rod Ort, Lewisberry, Pa.; Blaine Petersen, Essex, Iowa;  Boyd Peterson, Ithaca; Shon Pointer, Grand Island; Jeff Radcliffe, Hill City, Kan.; Kevin Ramey, Fort Worth, Texas; Matt Richards, Lincoln; Terry Richards, Denton; Steven Richardson, Manhattan, Kan.; John Ricketts, Burleson, Texas; and Drew Ritchey, Everett, Pa.;
Blake Robertson, Visilia, Calif.; Mark Rogers, Newalla, Okla.; Dan Satriano, Papillion; Jeremy Schultz, Hutchison, Minn.; Andy Shouse, Mustang, Okla.; Colin Smith, Sheldon, Iowa; Jay Smith, San Angelo, Texas; Kyle Smith, South Egremont, Mass.; Stu Snyder, Waverly; Erin Statler, Car­lisle, Pa.; Randy Sterling, Morrisdale, Pa.; and Dalton Stevens, Scurry, Texas;
Jeff Taylor, Cherry Hill, N.J.; Val Urman, Roseville, Minn.; Robert Vetter, Wolfe City, Texas; Char­lie Ware, Hallieford, Va.; John Webster, North Platte; Chase Weiler, Lincoln; Nate Weiler, Omaha; Jed Werner, Codell, Kan.; Ty Williams, Arcadia, Okla.; Chad Wilson, North Richland Hills, Texas; Robby Wolfgang, Sioux Falls, S.D.; Joe Wood Jr., Oklahoma City, Okla.; Ben Woods, Newton, Iowa; and Dustin Woods, Forney, Texas.