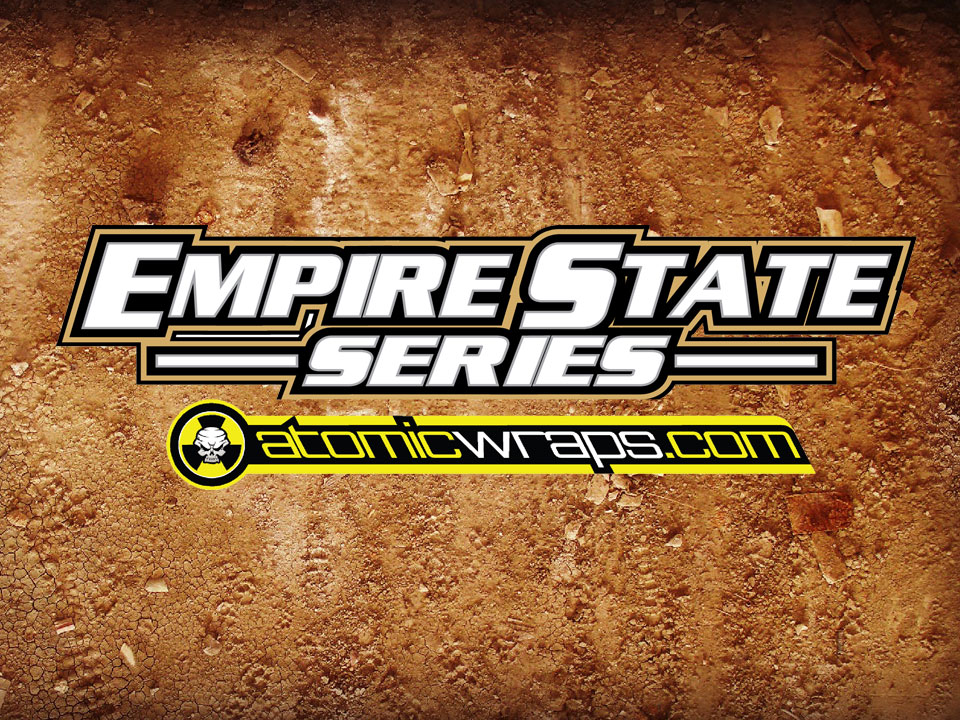 AFTON, N.Y. – There's a new name atop the leaderboard coming into Friday's Atomic­wraps.com Empire State Series event at I-88 Speedway.
The July 29 feature for traveling Xtreme Motor Sports IMCA Modifieds pays $500 to win and mini­mum $75 to start. IMCA Speedway Motors Weekly Racing National, Dirt Works Eastern Region, Allstar Performance State and special series points will be awarded at the sixth of 10 2016 tour events.
Brad Sites was runner-up in the July 17 Empire State Series show at Skyline Raceway, moving up to first in the points race when his brother Eddie – now tied for second – exited with mechani­cal woes and ended deep in the field.
Port Crane's James Cornell was the Empire State Series winner at Afton last July and again when the tour returned there in June. Gary Roberts is also a two-time winner at his home town track.
Pit gates open at 4 p.m. and the grandstand opens at 5 p.m. Friday. Hot laps are at 6:15 and rac­ing starts at 7 p.m.
Spectator admission is $12 for adults, $5 for kids and free for eight and under. Pit passes are $30 and there is no entry fee.
More information is available by calling 607 639-3278 and at the www.I-88speedway.com web­site.
Atomicwraps.com IMCA Empire State Series top 20 point standings – 1. Brad Sites, Monroe­ton, Pa., 183; 2. Eddie Sites, Towanda, Pa., and Tyler Stoddard, Binghamton, both 174; 4. Gary Roberts, Afton, 163; 5. Keith Jack Lamphere, Monroeton, Pa., 155; 6. James Cornell, Port Crane, 153; 7. Will Ward, Cobleskill, 132; 8. Brad Smith, Horseheads, 131; 9. Beau Ballard, Grand Gorge, 125; 10. Matt Cole, Vestal, 117; 11. Michael Stoddard, Binghamton, 116; 12. Rod­ney Morgan, Mainesburg, Pa., 96; 13. Billy Ward, Cobleskill, 83; 14. Robert Maynard, Towanda, Pa., 82; 15. Brandon Smith, Bath, 81; 16. Bumps Scutt, Cortland, 73; 17. Douglas R. McKane, Groton, 67; 18. Jeffrey Cardinale, Syracuse, 63; 19. Ray McClure, Troy, Pa., 51; 20. J.C. Austin, Campbell, 48.