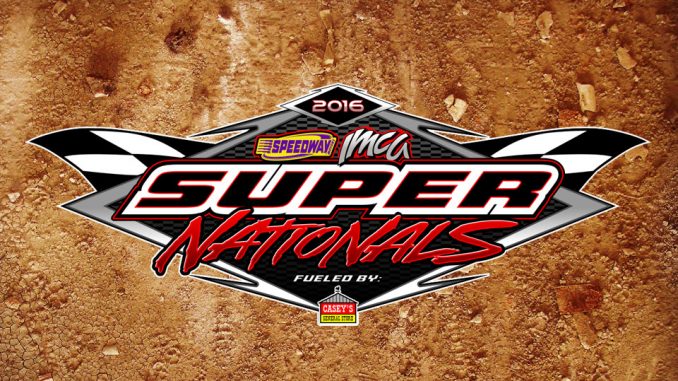 BOONE, Iowa – Pre-registration will have its benefits at the IMCA Speedway Motors Super Nationals fueled by Casey's.
While saving $20 by entering ahead of time, drivers can reserve pit parking and make themselves eligible for the Sept. 3 Prelude at Boone Speedway.
Modified, Stock Car, Northern SportMod and Hobby Stock drivers must have completed pre-registration for the Sept. 5-10 Super Nationals prior to the deadline date in order to compete at the Saturday night Prelude special.
Beginning this year, champions in all divisions except Late Models are also required to be pre-registered to be eligible for shares of $13,000 in weekly racing bonus money.
"Numbers are already ahead of last year," said IMCA President Brett Root, noting that entries from 150-plus Modified drivers are already in hand. "The volume of cars for the Prelude is huge and resulted in a Super Nationals-type format last year."
"It's most efficient for us to have all Prelude drivers be pre-registered for Super Nationals," he continued. "Once we open the pit gates that day, we'll be racing within two hours. This requirement will streamline the race day process."
Drivers in those four divisions who are not pre-registered will be allowed to hot lap but not compete. A draw/redraw format will be used for all divisions at the Prelude and Modifieds will race for $1,000 to win.
Best Looking Car
Theme for this year's best looking car contest at Super Nationals is Represent Your State. All drivers entered in that contest receive $100 gift cards from Speedway Motors. Best Looking Modified and Best Looking Northern SportMod winners each receive $200 courtesy of Golden Empire Towing.
Nominate A Warrior
IMCA drivers and fans are asked to Nominate A Warrior as an honorary starter for each of the three last-chance Modified features on Saturday, Sept. 10 at Super Nationals.
Current or former service members are eligible; letters or emails of nomination should be 500 words or less and tell about the nominee and their service to our country.
Nominations should be directed to Marketing Director Kevin Yoder at the IMCA home office or kyoder@imca.com.
All three honorary starters will be recognized that afternoon when officials from Casey's General Store and IMCA present a check to Hope For The Warriors.