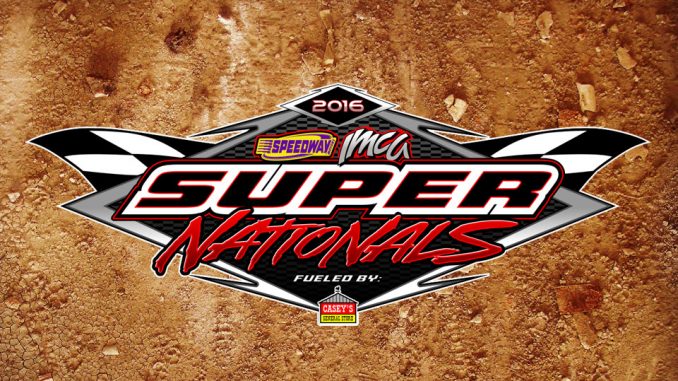 BOONE, Iowa – Their support of their local sanctioned tracks will pay off again this September for champions at the IMCA Speedway Motors Super Nationals fueled by Casey's.
As much as $13,000 in bonuses, determined by driver's number of sanctioned starts during the IMCA Speedway Motors Weekly Racing point season, will be paid to the seven champions crowned during the 34th annual Super Nationals, to be held Sept. 5-10 at Boone Speedway.
"Super Nationals is now the biggest stage for seven of our divisions," noted IMCA President Brett Root. "As such, it's the perfect opportunity to reward the champions who have supported our weekly tracks throughout the season."
The Modified champion can take home as much as $5,000 in bonus money, getting $100 for each of as many as 50 sanctioned starts.
Winner of the Stock Car main event earns an additional $50 for each of as many as 50 starts, making for a potential $2,500 bonus. The winner of the Deery Brothers Summer Series feature gets a $50 bonus for each of as many as 30 weekly Late Model starts, which multiplies out to as much as $1,500.
The Hobby Stock, Northern SportMod and Southern SportMod champs could each take home another $1,250, getting $25 for each of as many as 50 sanctioned starts. There's a $5 bonus for each of as many as 50 sanctioned starts for the Sport Compacts.
Beginning this year, champions in all divisions except the Late Models are required to be pre-registered to be eligible for the weekly racing bonus.