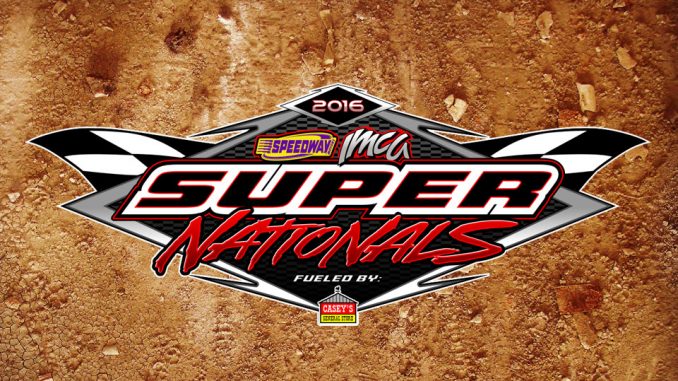 BOONE, Iowa – The Southern SportMod champion at the upcoming IMCA Speedway Motors Super Nationals fueled by Casey's will go home with a lot more than bragging rights.
In addition to the $750 share of the purse, the winner of the inaugural main event for the division at Super Nationals wins a complete weekly race engine courtesy of Centex Motorsports and the weekly racing bonus of $25 per sanctioned race.
"As we anticipated, response by drivers and marketing partners to adding the Southern SportMods to Super Nationals has been very strong," noted IMCA President Brett Root. "Both the purse and contingencies are very generous."
The division will run its entire program on Labor Day (Monday, Sept. 5) and be the first to crown a champion at the 34th annual Super Nationals.
Among the pre-entries already in hand from Texas and Kansas are current national point leader and 2015 runner-up Jeffrey Abbey, 2015 national rookie of the year Taylor Florio and her father Chris, and current rookie points leader Kamera Kaitlin McDonald.
Southern SportMod drivers can pre-register for Super Nationals by calling the IMCA home office at 319 472-2201. Entry fee is $25 or $45 after Aug. 26.