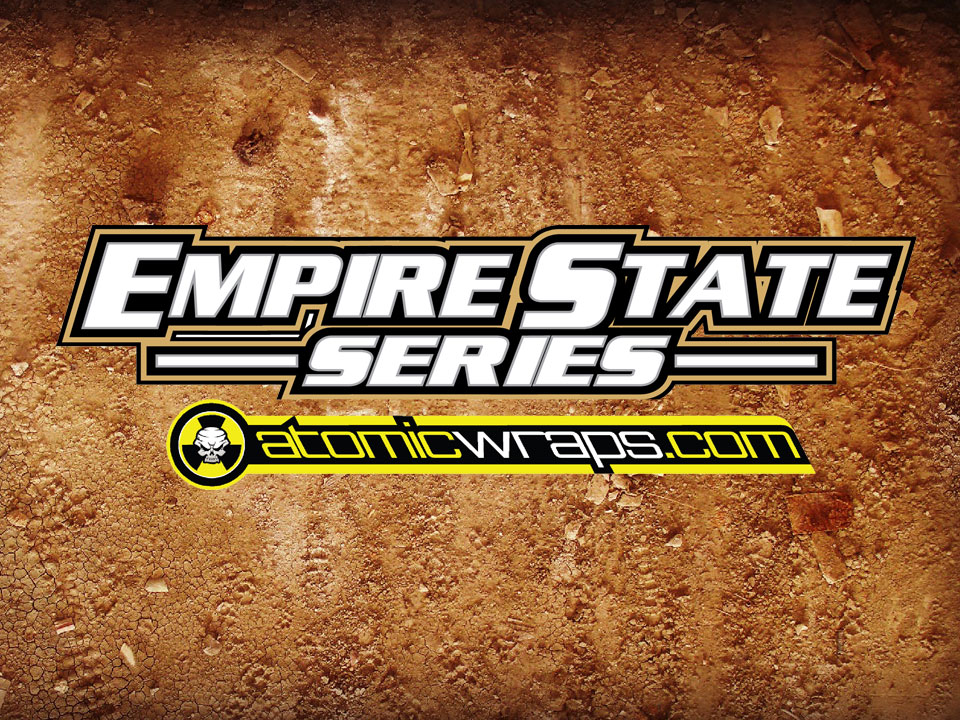 CORTLAND, N.Y. (July 12) – A $1,000 check and berth on the Fast Shafts All-Star Invitational ballot are at stake this Sunday when the Atomicwraps.com IMCA Empire State Series travels to Skyline Raceway Park.
The July 17 show is the fifth of 10 events on the Xtreme Motor Sports IMCA Modified series sched­ule this season. Sponsor for the IMCA portion of the Legend of Skyline, A Night to Remem­ber program is DFG Construction.
A minimum of $75 will be paid to start the 25-lap feature and IMCA Speedway Motors Weekly Racing National, Dirt Works Eastern, Allstar Performance State and special series points, but no local track points, will be given at the draw/redraw show.
There is no entry fee and pit passes are $35.
Both the pits and the grandstand open at 3 p.m. Hot laps are at 5:30 p.m. and racing starts at 6 p.m. Grandstand admission is $13 for adults, $11 for seniors and students ages 10-15, and free for kids nine and under.
More information is available by calling 607 745-0275.
Eddie Sites won the Empire State feature at Skyline in May and brings the tour point lead to Cortland this weekend.
Skyline's third Empire State Series event of the season will be Sept. 17.
Atomicwraps.com IMCA Empire State Series top 20 point standings – 1. Eddie Sites, Towanda, Pa., 150; 2. Brad Sites, Monroeton, Pa., 144; 3. Tyler Stoddard, Binghamton, 141; 4. Gary Roberts, Afton, and Beau Ballard, Grand Gorge, both 125; 6. Keith Jack Lamphere, Monroe­ton, Pa., 121; 7. Matt Cole, Vestal, 117; 8. James Cornell, Port Crane, 116; 9. Brad Smith, Horse­heads, 105; 10. Will Ward, Cobleskill, 100; 11. Mike Stoddard, Binghamton, 89; 12. Billy Ward, Cobleskill, 83; 13. Robert Maynard, Towanda, Pa., 82; 14. Rodney Morgan, Mainesburg, Pa., 65; 15. Brandon Smith, Bath, 59; 16. Ray McClure, Troy, Pa., 51; 17. Drue Perrault, Locke, 39; 18. Bumps Scutt, Cortland, 38; 19. Jacob Maynard, Wyalusing, Pa., 36; 20. Shawn Bruce, Troy, Pa., 34.