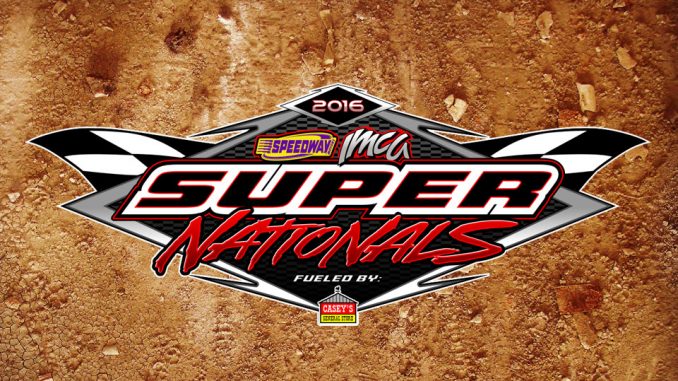 BOONE, Iowa – Proud of where you call home?
Heck yes, and IMCA is giving you the chance to prove it during the upcoming IMCA Speedway Motors Super Nationals fueled by Casey's.
"This year's contest is open to drivers in all seven divisions competing at Boone Speedway and trophies will be awarded in the four divisions that crown champions on Saturday night," IMCA Marketing Director Kevin Yoder said. "We encourage all Super Nationals competitors to be as creative as they can with their home state representation, while making sure required decals are in the correct location on their car."
The same theme was used in choosing best looking entries at the Duel In the Desert last fall.
"We wanted to make this announcement now so drivers can start making plans with their graphics company," Yoder said. "If they let us know in advance, we can make sure announcers identify them during hot laps, for example."