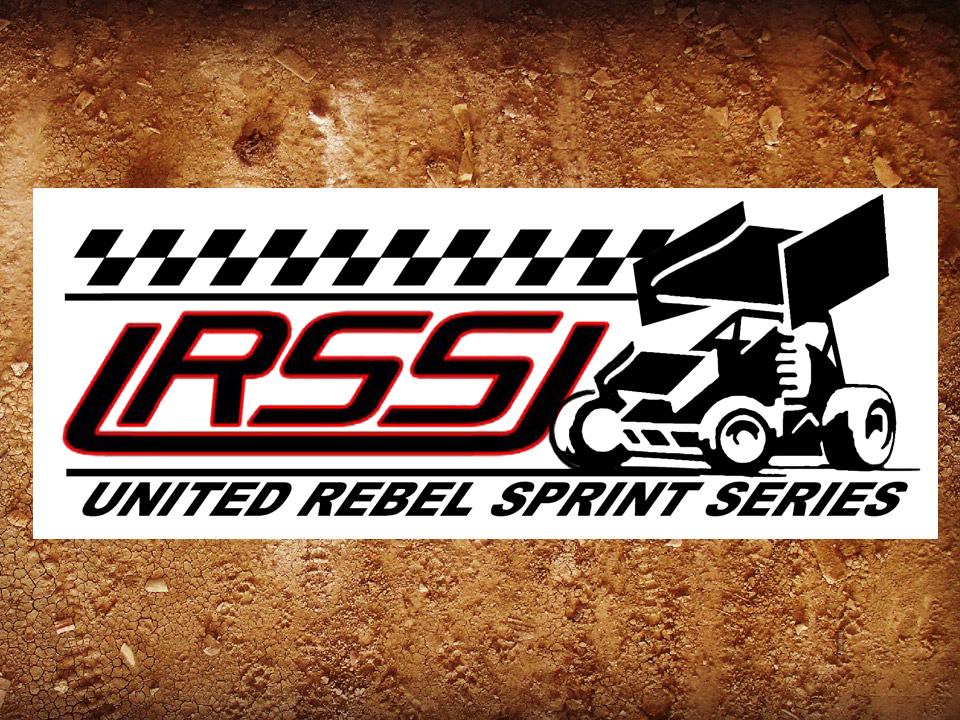 DODGE CITY, Kan. – Through the month of July and the first week of August, the IMCA Rac­eSaver United Rebel Sprint Series will compete for an estimated $100,000 in total purse money during a 13-race stretch that begins July 1 in Dodge City, Kan., and ends Aug 6 at the famed Belle­ville High Banks in Belleville, Kan.
This will be the largest combined payout for the "Month of Money" in the 11-year history of the URSS. This will also be the start of the 13-race URSS national championship battle, all of which pay a minimum $1,000 to win and $200 to start. These races will also award IMCA Speedway Motors Weekly Racing National and Allstar Performance State points.
"I am excited to be able to bring this month of high paying races to our drivers and invite drivers from other organizations to also come run with us," said URSS founder and promoter Rick Salem. "305 Sprint Cars have come a long way and people would have laughed at me several years ago if I had told them 305 Sprints would be running for these kind of payouts. But here it is … and I feel it will only get better as it continues to grow."
The action gets started July 1-2 at Dodge City Raceway Park in Dodge City for the Boothill Show­down. Friday's qualifying night program will pay regular purse of $500 to win with $125 to start. Saturday night's finale will pay $2,000 to win with a great payout all through the field with $250 to start. Cars from Kansas, Colorado, Nebraska and Oklahoma will be attending this event and whether you're a driver or fan, this will be a race you will not want to miss.
The following day, Sunday, July 3, the Rebels will then head 90 miles north to WaKeeney, Speed­way for a Kansas region race paying $500 to win, making a three-day opening weekend for the month of July.
Saturday, July 9 will begin the only Rebel races in the state of Nebraska as they invade Lincoln County Raceway in North Platte. This race will pay $1,000 to win and will also award national URSS points. The following day they will travel down Interstate 80 to Lexington Speedway in Lexing­ton, Neb., for a regional $500 to win show. Look for many of the regular weekly drivers in to com­pete on this weekend along with the URSS regulars as it will also award Nebraska IMCA points.
The URSS "West" region out of Colorado will also compete on July 9 at Valentine Speedway in Glen Rock, Wyo., for a special out-of-state race paying $600 to win and an increased purse through­out the field.
The weekend of July 15-17 is one of the biggest weekends on the calendar as the Rebels will first hit the track Friday night for the first of two scheduled national shows at WaKeeney Speedway. This race will pay $1,000 to win, with a starting pay of $200.
From there, race teams will travel 30 miles down the highway to RPM Speedway in Hays, Kan., for the eighth annual Wheatshocker Nationals two-day event, July 16 and 17. This has been one of the biggest weekends on the URSS Schedule for many years. Saturday's qualifying program will pay the winner $500, leading up to Sunday's championship race paying $2,000 to win and $200 to start.
Also, for the third year there will be a custom Ozark Mountain pellet grill given away to the high point driver of the three-day weekend, presented by Lance Pittman of S&W Supply/Federated Auto Parts out of Hays.
Sunday, July 24 will be a Kansas regional race, paying $500 to win, at WaKeeney Speedway.
The following weekend, on Saturday night, July 30, the Rebels will head to the great state of Colo­rado for the only scheduled National race at the new Colorado Motor Sports Park in Byers. Athough CMSP has eight URSS West races on their 2016 schedule this will be the only $1,000 to win and $200 to start national points paying race of the season.
The "Month of Money" will end Friday and Saturday, Aug. 5 and 6 as the traveling group will start the weekend off Friday night in Lacrosse, Kan., at Rush County Fairgrounds for the 10th annual Bullring Nationals. This race, paying $1,000 to win, has always been one of the driver and fan favorites of the year.
Being the smallest track the Rebels run on, it always provides some of the most exciting two- and three-wide racing of the year.
From the smallest track to the largest and fastest track on the schedule, the Rebels then travel to Belleville on Saturday to end the run at the famed Belleville High Banks for the Belleville Nation­als.
This race will be run with the Midget Nationals and pay $2,000 to the winner with a minimum of $300 to start the "A" main and will complete a little over a month of some of the biggest paying races in 305 sprint car history.
For more information, contact Salem at 785 475-7010, visit the website at www.unitedrebelsprintseries.com or go to the United Rebel Sprint Series Facebook page.