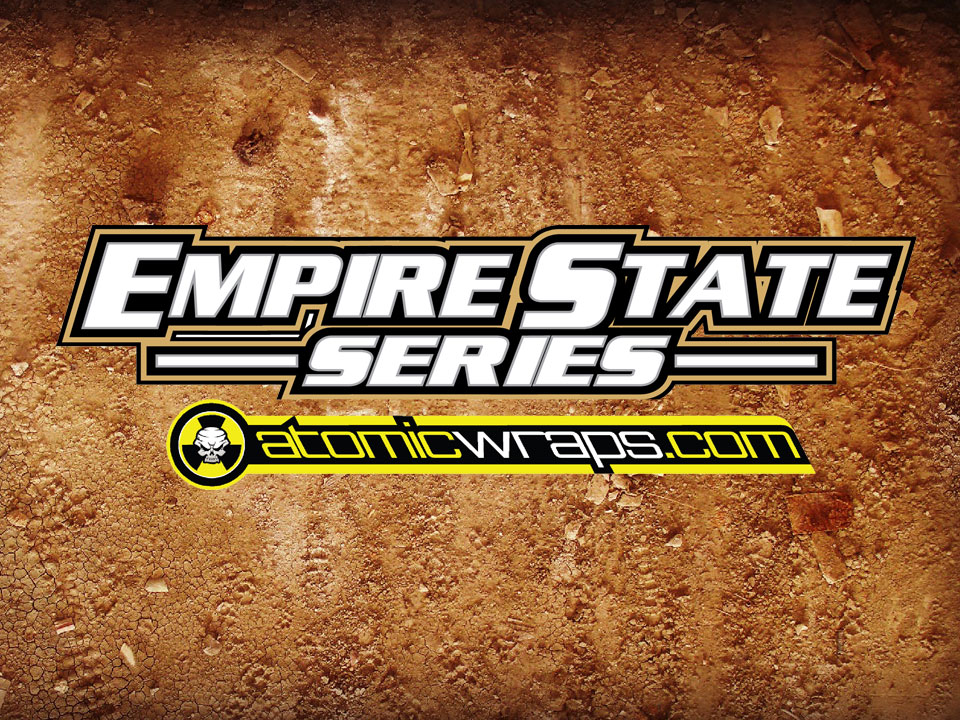 KIRKWOOD, N.Y. – Drivers following the Atomicwraps.com Empire State Series return to Five Mile Point Speedway this weekend for night number two of the tour for Xtreme Motor Sports IMCA Modifieds.
Matt Cole was the winner when the 15th annual tour opened on April 16 at Kirkwood and brings the point lead back to town for the Sunday, May 1 show.
The feature pays $500 to win and a minimum of $100 to start. There is a $15 entry fee and pit passes are $35.
Pit gates open at 2 p.m. and the grandstand opens at 3 p.m. Hot laps are at 4 p.m. and racing begins at 5 p.m.
Grandstand admission is $20 for adults, $15 for seniors ages 65 and over, $10 for students ages 13-17 and free for 12 and under. Family five-packs are $50 and a limited number of indoor VIP seats will be sold for a $5 upgrade. Coupons good for $2 off adult spectator admission are available at area businesses.
More information is available at the www.5milepointspeedway.com website, on Facebook or by calling the track office at 607 775-5555.
Back-to-back Empire State Series events have been held at the same track just three previous times in the tour's 110-race history, most recently last July 31 and Aug. 7 at I-88 Speedway.
Round three of the 2016 series is Friday, May 20 at Outlaw Speedway in Dundee.
Atomicwraps.com IMCA Empire State Series top 20 point standings – 1. Matt Cole, Vestal, 40; 2. Drue Perrault, Locke, 39; 3. Eddie Sites, Towanda, Pa., 38; 4. Gary Roberts, Afton, 37; 5. James Cornell, Port Crane, 36; 6. Brad Sites, Monroeton, Pa., 35; 7. Tyler Stoddard, Binghamton, 34; 8. Keith Lamphere, Monroeton, Pa., 33; 9. Beau Ballard, Grand Gorge, 32; 10. Brian Steigerwald, Norwich, 31; 11. Mike Stoddard, Binghamton, 30; 12. Robert Maynard, Towanda, Pa., 29; 13. J.J. Courcy, Mexico, 28; 14. Mike Butler, Richmondville, 27; 15. Jessy Velez, Port Crane, 26; 16. Will Ward, Cobleskill, 25; 17. Bill Ward, Cobleskill, 24; 18. Brad Smith, Horseheads, 23; 19. Ray McClure, Troy, Pa., 22; 20. Brendon Shepard, Gloversville, 21.