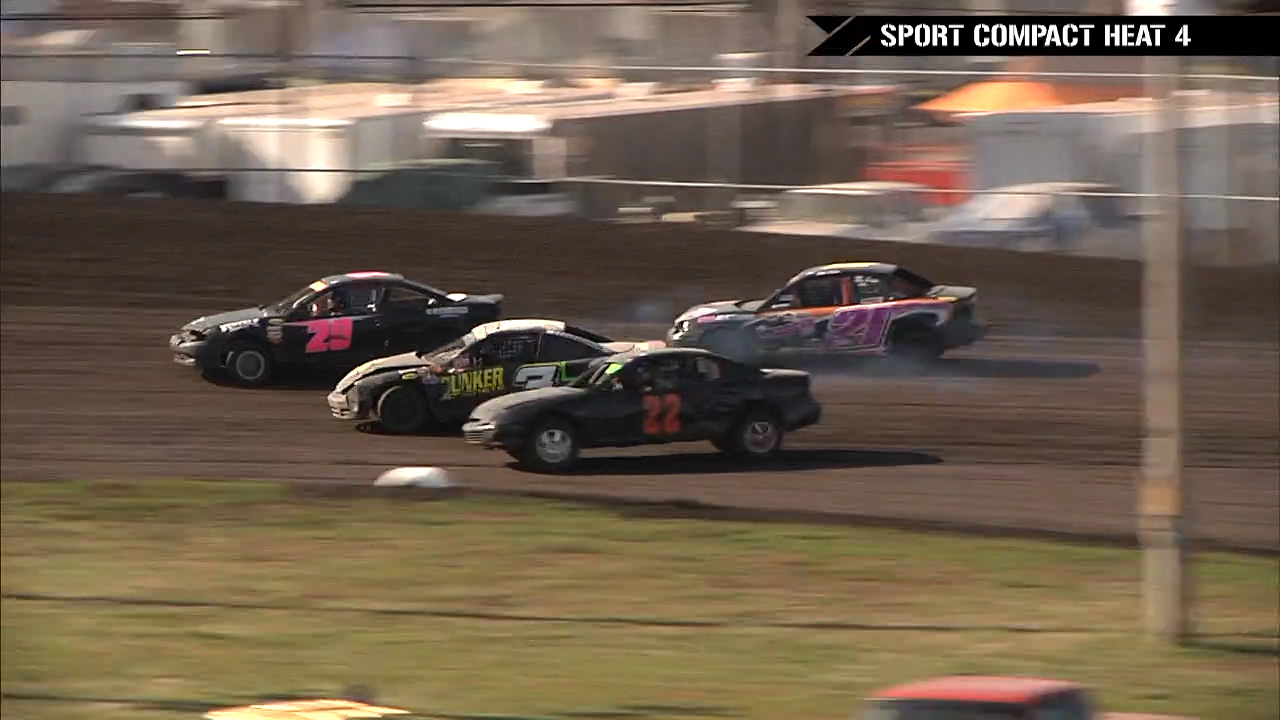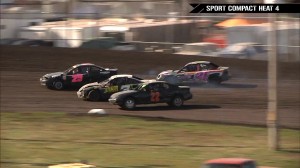 BOONE, Iowa (Sept. 3) – It's the Sport Compact's turn to shine Tuesday night at Boone Speed­way and numbers for the 4-cylinder division add up to a new IMCA Speedway Motors Super Nation­als fueled by Casey's record.
Sixty-three Sport Compacts saw action in six heat races. Three 'B' features will the starting grid for his evening's main event. That 25-lap race pays $250 to win plus a Speedway Motors Weekly Racing bonus of as much as another $250.
Forty-nine Sport Compacts were in action when the class debuted at Super Nationals in 2011, 55 last year.
Top two finishers in each of five heats qualified for the Karl Chevrolet Races of Champions for Hobby Stocks and for Northern SportMods this afternoon, then headed to the Fan Zone to draw cards to determine their starting spots in their Saturday events.
Colby Langenberg and Randy Embrey will start on the front row of the Hobby Stock RoC. Trevor Holm and Brock Beeter are in row two, Corey Madden and 2011 race winner Shannon Anderson in row three, Jason Kohl and Chris Luloff in row four and Bill Bonnett and Justin Nehring in the fifth row.
Pole starter for the Northern SportMods is Bobby Anders, with Joel Rust to his outside. Eric Elliott and 2010 race winner Tyler Frye are in row two, Nick Roberts and Clinton Luellen in row three, Austin Kaplan and Danny Dvorak in row four and Robby Rosselli and Carter VanDenBerg in row five.
VanDenBerg, of course, starts on the pole for Saturday's Northern SportMod main event. His win in Monday's qualifying feature was the career first at Boone for the 19-year-old hotshoe from Os­kaloosa.
He had two previous starts here, with a wreck and a fifth place finish to show for his efforts.
"It was a pretty big accomplishment to win last night," he said. "We'd never won here before."
In addition to the Sport Compact main event, two more qualifiers for the SportMods and another for the Hobby Stocks are on tonight's ticket.
Wednesday's last-chance qualifying sends the final six cars into 30-car fields for both divisions on Saturday.
Can't make the 2013 Speedway Motors IMCA Super Nationals fueled by XSAN? Then watch every lap LIVE on XSAN at: www.xsan.tv