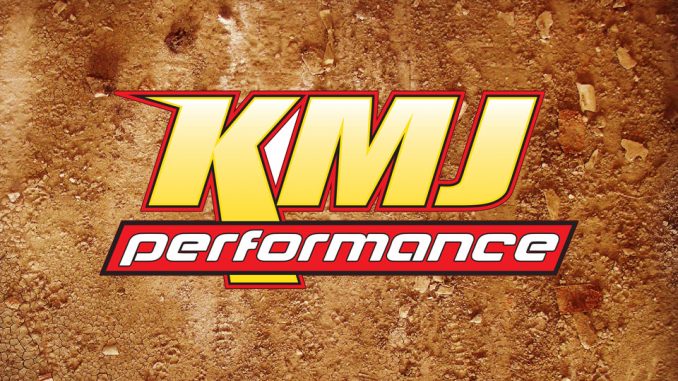 STORY CITY, Iowa – A company that already ships thousands of orders weekly to drivers all across the country is the new title sponsor for one of IMCA's broadest based and most popular awards programs. 
More than 100 drivers will earn KMJ Performance State Championships this season and receive their choice of a $200 gift certificate good toward the purchase of any four shock package, $250 off the purchase of any Victory or Assault chassis, or $50 off any parts purchase.
The Story City, Iowa, chassis and high performance parts manufacturer and distributor had given awards to special events competitors in 2019, its first season of IMCA sponsorship. KMJ has signed on as title sponsor for the state awards program through 2021.
"We wanted to get our name out more last year and I believe we accomplished that. Sponsoring the IMCA state championship program is a good next step and I'm eager to see what these next two seasons bring," KMJ owner Tony Hofbauer said. "The state championship program reaches drivers throughout the country. We ship out 5,000 packages a week to drivers across the united states so it correlates with what we're doing now."
Hofbauer started Assault Race Cars with Randy Havlik in 2017 and bought both Victory Chassis and Zero 1 Shocks in 2018. In addition to corporate, manufacturing and warehouse facilities in Story City, KMJ also has a high performance parts retail location in Ames.
Nine hundred and fifty-six different drivers have won one or more of the 1,485 state championships awarded by IMCA since 2000.
Titles are determined by drivers' total points earned in their first 40 starts at all tracks in each state. One hundred and ten state kings, and queens, were crowned each of the last two years.
Information about Assault and Victory chassis and all KMJ products is available at the www.kmjperformance.com website and on Facebook.
"This is a great new direction for the KMJ program and with so many different parameters for racing in every state, the pursuit of a state championship will be something all drivers can uniformly strive for in 2020," observed IMCA Marketing Director Kevin Yoder. "We are excited to partner with KMJ and look forward to crowning a record number of state champions this year."