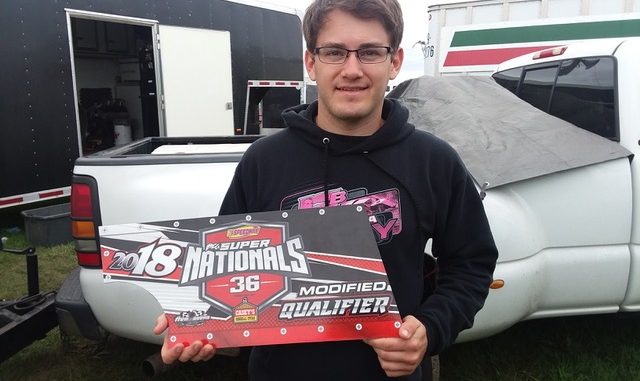 You'll be seeing a lot of Chaz Baca this weekend at the IMCA Speedway Motors Super Nationals fueled by Casey's.
The IMCA Modified driver from Mesa, Ariz., made the trip to Boone Speedway knowing he'd start the Fast Shafts All-Star Invitational.
On Thursday, he qualified for the Harris Auto Racing Race of Champions, then made the starting grid for Saturday's main event by running fourth in his qualifying feature.
"I never doubted something like this could happen. I just didn't think it would happen our first time here," said Baca, 21. "There was probably a little bit of luck involved but everything worked out for us."
After running second to Scott Hogan in the RoC heat, Baca mixed it up with 29 other heavy hitters in Thursday's second qualifier. He chased Clint Luellen most of the way before finishing fourth behind Luellen, Cayden Carter and 2010 champion Jimmy Gustin.
"We're going to go out there, race the best we can and see what we can get (in these three races)," he said. "It's going to be tough but we're going to give it our best shot."