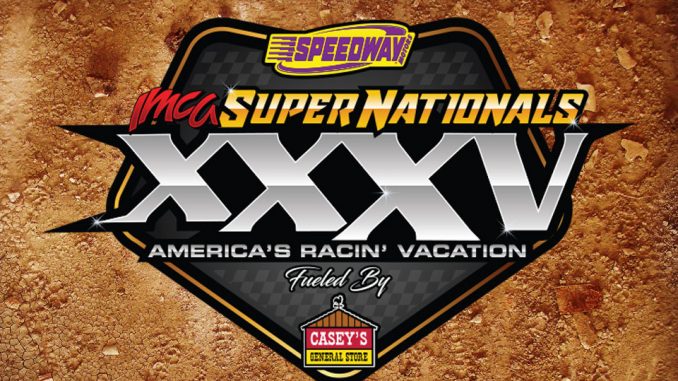 BOONE, Iowa – There's no particular theme, just one important requirement for Modified and Northern SportMod drivers planning to enter the Best Appearing Car contest for their respective divisions at the upcoming IMCA Speedway Motors Super Nationals fueled by Casey's.
In addition to required decals for the divison, entries must incorporate the 2017 Super Nationals logo, in original and unaltered colors, in the overall design. The logo must be a minimum of 20 inches wide and 13 inches tall and located on the nose or side of the car.
"Designs can and should be unique," commented IMCA Marketing Director Kevin Yoder. "I will email the logo to graphics companies and anyone else who needs the logo can contact me at the IMCA home office."
Golden Empire Towing of Bakersfield, Calif., awards $200 in cash to drivers of the cars judged best appearing in both divisions. Speedway Motors gives $100 gift cards to all drivers entering the contest while Sweet Manufacturing awards an ignition box to the Modified winner.
Both the Modified and Northern SportMod winners will be announced during pre-race ceremonies on Saturday, Sept. 9 at Boone Speedway.